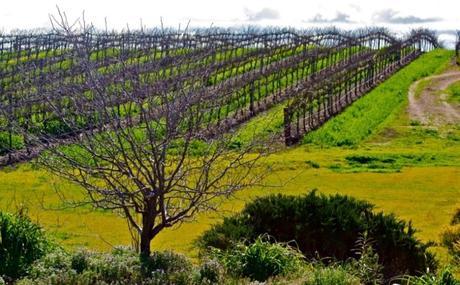 Everyone knows that the Barossa Valley produces some of the best wine in the country and furthermore, in the world. If you're into wine and you've booked a stay at a popular Adelaide hotel, you are in luck: with internationally acclaimed cellars that include Jacob's Creek, Wolf Blass and Yalumba, you're spoilt for choice among over 150 different wineries in the region.
It is the hot continental climate of this region that promotes the production of ripe grapes which produce full-bodied and rich red wines. The heat means that the grapes ripen quickly and easily and have high levels of sugars and low acid levels. This gives the wine a very smooth mouthfeel and a rich flavour, enhanced by the oak barrels in which it is aged.
For your Barossa Valley wine tour, don't just follow the tour bus crowds. Instead, head to any one of these sometimes little-known, family-run wineries for a unique and intimate look at how Barossa really ticks. You get to taste some of the most amazing wines, lovingly and tenderly made by the same hands that pour your glass. Located not far from Adelaide's main centre, you can stay at a popular Adelaide hotel and daytrip your way through this beautiful wine region.
Charles Melton Winery
This winery will surprise you with how small it is; it consists of no more than a barn with some stainless steel tanks where Charles Melton produces his wine. However, good things come in small packages and the wine that it is produced here is exceptional. Be sure to try the Shiraz and the Nine Popes, two of the best wines produced here. Visiting such a high-quality, small, welcoming and authentic winery is a real treat.
Rockford Winery
This interesting winery is set within a rustic looking courtyard and the old-fashioned basket press is still in operation. You might even get a chance to try some of the fresh-pressed grape juice, which is very dense, potent and deep purple in colour.
This winery produces a full range of high-quality wines with the grapes that are grown in the neighbouring Eden Valley as well as in Barossa, including the Bush Vine Grenache and the Basket Pressed Shiraz.
Penfolds Winery
This wine-making spot is not as picturesque as other wineries might be, as it has somewhat of an industrial factory-like installation. However, looks aside, it produces some of Australia's very best wines. This winery holds on to tradition but also strives towards future innovation.
Here you can try the "Make Your Own Blend Tour," which allows you to visit the winemaker's laboratory and try to blend Shiraz, Grenache and Mourvedre to create your own custom wine to take home.
Seppeltsfield Winery
This is a winery with a similar industrial atmosphere to it, which is mostly concerned with producing fortified wines. You can take a tour around the site, at the end of which you will get the chance to try all of the Seppelt wines.
Don't miss the Trafford tawny and the sparkling Shiraz, both delicious wines at a great value. This winery is also well-known for the Centennial Collection, which is an unbroken lineage of Tawny wine of every single vintage dating back to 1878. Seppeltsfield is also the only winery in the entire world to release a century-old, single vintage wine every year.
McLean's Farm Winery
Bob McLean has been making wine for 30 years and he has it down to an art, creating some superb brands and styles within the Australian wine marketplace. His beautiful winery is set 500 metres above sea level, one of the highest in the area. The dry-grown Mataro, Riesling, Grenache and Shiraz grapes are planted on their own roots.
While you are there, try the Riesling with its crisp and fruity palate featuring tastes of citrus and lime. It is also great fun to chat with Bob, as he is very passionate about wine and his beautiful vineyard.
These are just a few of the great little Barossa Valley wineries that you can visit, but certainly not all. There are so many to discover in this region, so get out there and start exploring.
About the Author: Laura Parker is a freelance writer and wine enthusiast who writes a blog about wine travel around the world. She loves to stay in Adelaide and explore the Barossa Valley wine region.