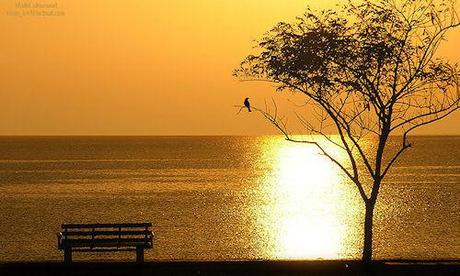 image credit
Sunrise is the instant at which the upper edge of the Sun appears above the horizon in the east. Photographers are looking for interesting places where you might not only be able to see the sun track all the way down but where there will be opportunities for shots that include foreground elements and silhouettes.
A sunrise constantly changes over time and can produce great colors well after the sun appears. Here's a collection of
beautiful photographs
captured in the light of the breaking dawn.
The Presurfer