By Faizal Dahan
19 May 2015
Share :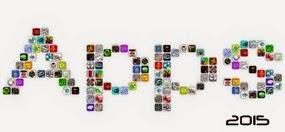 According to recent statistics, Google offers an amazing 1 million applications to users. Out of these some of the apps have been marked as being of a low quality. Here are the 4 types of apps in 2015 that would help you by letting you customize your phone as per your needs and requirements.
Cloud storage apps
Cloud storage apps are now so commonplace that they do not sound as ethereal or mysterious as they did a few years ago. Just because it is old does not mean that it is not useful. It is much better to keep the files on your computer on cloud rather than the fragile old hard drive. It has been included in most of the devices. Google, for instance, uses cloud storage and it is, therefore, able to give much storage space to people.
Messenger apps
Some of the best messenger apps include Facebook and WhatsApp. However, the Drupa messenger is known to be the best of them all. Drupa, for instance, displays all the contacts on your list of contacts. It allows you to contact people using any of the popular messenger phone applications such as WhatsApp, SMS, and Facebook. It is simply an ingenious application.
Dating apps
Whether you are looking for love or just some companionship or more than that, there are many Android apps that dating can help you find that. "Plenty of fish" is one of the most popular dating applications that would help you find what you are looking for. When you finish signing up, you would find that many people, who are well suited to your tastes, are matched up with you based on some algorithm that is complex and yet effective. These applications even advise you of good areas for a date in your locality.
Best alternative apps play store
You should be aware that the Google Play store is not the only place from where you could get some apps. It may be an official place to get stuff from and it may be big, but there are lots of apps out there that never became a part of the Google Play store are existing or elsewhere. SlideMe is one of the hottest after Google Play app stores. You can find a bunch of tried and tested applications that you would not find on Google. These are, however, not tied to the Google Play store services. It is one of the important things to remember.
Thanks a lot for reading 4 apps you need in 2015.
Tag :
2015, application