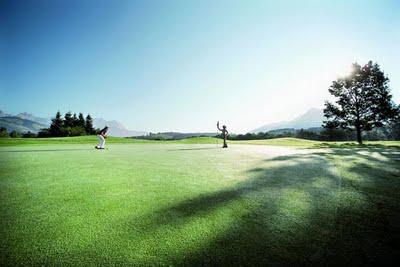 Predictably it blew and rained at The Scottish Open, held for the first time on the picturesque links course Castle Stuart, Inverness. The switch from Loch Lomond had been greeted with approval from leading golf pros who wished for additional links practise before this weeks Open Championship.

Despite the weather GMac and Donald both hit record low scores of 64 and 63. Which begs the question, where do we go from here to make golf courses a challenge for the pros? With Championship courses being lengthened every year, necessitating repositioned bunkers and narrowing of fairways.

The current rules of golf are stifling technology advances in golf equipment. The limits on COR and MOI can be reached by all brands using similar materials. Sports need to move forward with technology, hopefully being encouraged towards sustainable technology and recycled materials.

Golf Refugees would therefore like the current technology restrictions to be lifted. There is a substantial benefit for the vast majority of golfers to try and play with golf balls and golf clubs which potentially allow them to hit the ball further. The biggest restriction to average golfers increasing their ability is time. Finding time off from work and family commitments to practise more.

This action will probably lead to professional golfers being able to hit 400 yard drives and beyond in the near future. To restrict their scoring and preserve existing courses Golf Refugees advocate removing all par 5's and par 3's from tournament golf. This would leave only par 4's and par 2's for professional golfers.
---------------------------------------------------