Hello Ladies,
I hope you all had a wonderful week!! I wanted to share with you my version of the 3D instructions seen here. I fell in love with this idea. It is so simple yet it turns out so beautiful that I could not wait to try it. I wanted to follow the design exactly so I would be able to see if I liked it and how difficult it was going to be for me. It was Easy!! I was really impressed.. The only problem I have now is trying to figure out my next design.. There are so many options that I am almost too excited to pick.. lol.. I am sure I will choose the right combo.. I hope you like it!!
I used a gradient base instead of the pink seen in the instructions. I then used the new MJll and BM-308( I got my replacement plates today for the three plates that did not work) I was extremely happy to get them so I could finally try out this awesome idea. 
I alternated the colors for the muffins and donuts with pastels.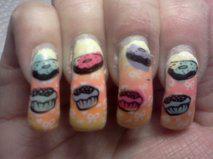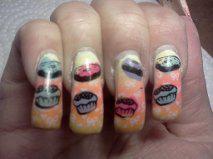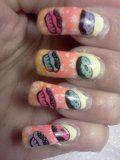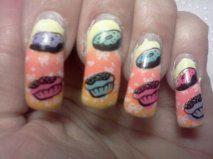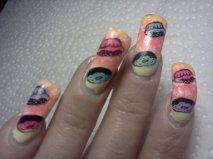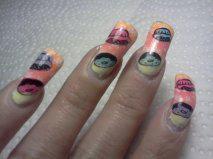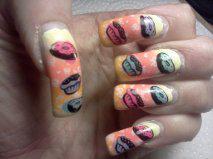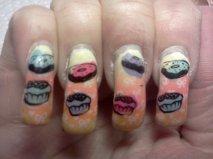 Thank you for dropping by. 
Take Care of You!! Enjoy the weekend!!
Nicky