The Regions Field is a new baseball stadium that will be built in the city of Birmingham, Alabama. The sports park will permit the Barons to move back from Hoover to Birmingham, where they began their career. In addition to the playing field, the ballpark complex will have a nice museum in honor to baseball Negro League.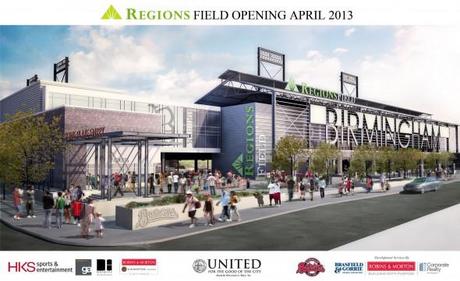 During his pitch, the City's Mayor William Bell gave thanks to the city council for giving support to the design and development of a new baseball stadium and giving funds for a quality feasibility study. We have to say that the two 3D architectural visualization renders available by courtesy of the developer [Corporate Realty Development], are playing a good part in the process towards bringing the stadium to life.
Mayor Bell was after the project and gave a proposal to increase the lodging tax in Birmingham by 4.5 percent to get funding for construction. Once the tax was increased, the office of the mayor hired the large architecture firm GA Studio to work together with HKS Architects from Dallas Texas on the design of the new ballpark.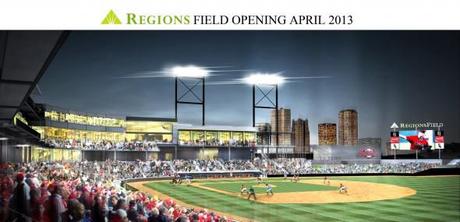 In all the architectural design stages, developers and architects created several architectural visualization renderings to represent their ideas with as much realism as possible, and this helped to get more people involved. 3D computer graphics were generated during conceptual and more advanced stages of the process. Now that the project is closer to construction, Brian Wolfe (Development director for Corporate Realty) said he looks forward to be able to get together on the month of April, with representatives of the Design-Review Committee with the appropriate visual tools: 3d visualizations and colored site plans.