Hi everyone!!
Today's prompt for the 30 Days of Colour challenge is "winter color".  I decided to go with a deep purple from Make Up Candy called Sugar Kiss.  It was my first time trying this brand.  It was sent to me by a polish buddy in Brazil a long time ago.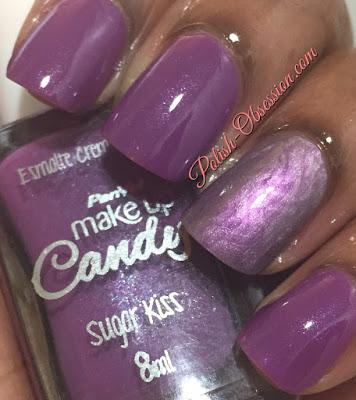 On my accent nail, I added Sephora Midnight Crawl, a duochrome of purple and green.  I then stamped an image from my UberChic 2-02 plate with Sugar Kiss.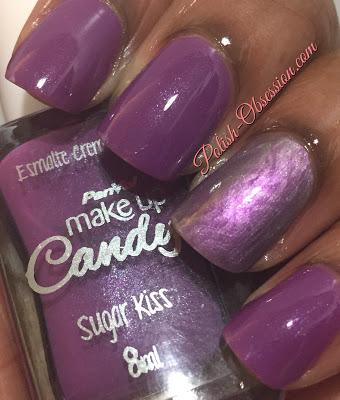 Artificial Light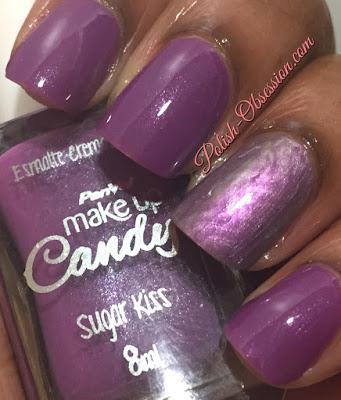 Artificial Light
My accent nail ended up looking like a design created with magnetic polish.  Remember those?  I thought it looked pretty cool though.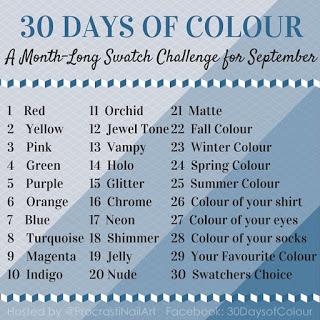 What polish do you wear in the winter?