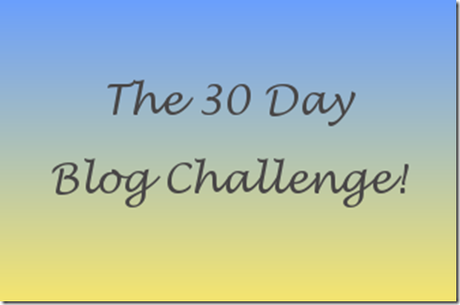 Educate us on something you know alot about or are good at. Take any approach you'd like (serious and educational or funny and sarcastic)
I could probably bore you all with being a wee history buff. I know lots about restoration and building houses after watching crazy amounts of Grand Designs and The Restoration Man, I also know lots about buying houses thanks to Kirstie and Phil.
I don't know much about fashion or beauty, though that might make you scratch your heads wondering why I have this blog. I have my two pence worth, and i'm going to bloody spend it!
I'm good at reading, but I probably can't tell you much about that, I mean it's a skill which you start learning by age 4, and by the time you leave primary school you're generally pretty proficient at it! However I will give you some of my favorite books which you should definitely read, I'd threaten you if you don't but lets be honest I've no idea where most of you live so you're safe from any threat I could make.
Right, anyway onto books!
1) The Island – Victoria Hislop. We read this last month for our book club, and everyone loved it! There's also been a lot of lending out copies too which is fantastic. Our book group ranges from 21 (me!) all the way up to 85 (not me)! We usually struggle to find a book that everyone loves, and which they want to share.
2) Dancing Peel – Lorna Hill. This is actually the first in a series of books for children, however I have the first 4 books, the last 2 are very difficult to get hold of. I was bought these by my auntie when I was about 8 (avid reader even back then) and I fell in love, they're set in Northumberland, London, and Skye. The books were written in the 50's but you would never know that by reading them, well okay maybe you would, but you can easily relate to them today, and at 21 I still love reading them.
3) Harry Potter – JK Rowling. I think it might be safe to say that this has become a classic series which children will be reading for generations to come. I know I sat waiting for my Hogwarts letter to come, and you might have guessed after yesterdays post that it never arrived. I still hold on to the belief that I am a squib! It's a book which I think most people will be sharing with the children in their lives, and those children that are just a twinkle in their parents eye! 
4) George's Marvellous Medicine – Roald Dahl. As we all know Roald Dahl is a fabulous author, and I have a collection of 3 of his stories, and out of those 3 George's Marvellous Medicine is my favourite, and makes me laugh so much!
5) The Day our Teacher went Batty – Gervase Phinn. Talking about books that make you giggle and laugh, this is a great collection of poems based on Gervase Phinn's time as a teacher and school inspector. I also love one of his story books What's the Matter Royston Knapper. He has also written books for adults, but I've never tried any.
Out of my 5 recommendations 4 are for children, that probably says a lot more about me than I want it too!

Tink x
PS. Don't forget to enter my summer giveaway, and you can tweet everyday!
Emma http://plussizemillard.blogspot.co.uk/
Felicity http://felicityhart.blogspot.co.uk/
Karen http://toodulltoblog.blogspot.co.uk/
Laura http://laurapantslifestyle.blogspot.co.uk/
Mary http://channellingliz.wordpress.com/
Natalie http://awheelbarrowfullofstyle.blogspot.co.uk
Nikki http://www.nattynikki.blogspot.com
Steph  http://seeingsp0ts.blogspot.co.uk/
Toni http://theonlywayistoni.blogspot.co.uk/
Verena http://Aplussizefashionobsession.blogspot.co.uk
Vicky http://TheCurvedOpinion.com