We are not big on staying in contact on the road if we're only gone for a couple of weeks, but as the trips get longer and longer the need to connect with friends and family increases exponentially. Between crossing thousands of miles of land, being away for weeks or months, and generally being in places where no one knows where you are, it is a good idea to phone home once in a while. 
We've tried nearly every method of making international calls on the road and have put together the best three ways to keep connected while on the road. You may pick only one of these, or a combination of the three.  But each serves their purpose quite well and should be considered by all travelers when heading out the door to a foreign destination, whether it be for a few days or a few years.
1) Calling Cards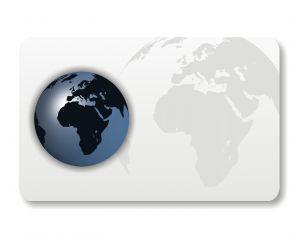 Until the major internet boom in the last couple of decades, calling cards have been the method of choice for anyone wanting to keep connected while traveling without paying exponential international rates.  Why are calling cards worth it?  Prepaying for a card gets you a guaranteed number of "minutes" of talk time around the world.  Not enough to have daily conversations, but a good safety net to make a call to let everyone know you arrived to a new region safely.  For those not wanting to stay connected, a calling card offers a great safety net with a minimal monetary investment.
Where do calling cards struggle?  In many destinations the pay phone or public phone are going away almost completely.  The places that pay phones are still prevalent are the places that you would likely need a calling card in the first place - airports, train stations, or bus depots to call home and let loved ones know you arrived at your destination safely.  All else fails?  Hostel and hotels are often more than welcome to let you use the phone at the front desk if the payment is covered under a calling card.  (Photo "Card Design" by ilco)
2) Voice Over Internet Protocol (VoIP) Services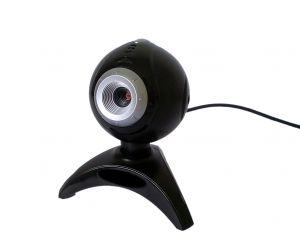 Voice over internet services, also referred to as online international calling cards, are useful alternative for those who carry computers and wireless powered devices when they travel. These programs and digital 'calling cards' use the power of the internet to connect you to loved ones in an instant.  Many of these services offer a wide range of features such as chat, voice, and webcam chats for free for all those who have their program downloaded.   Want to call a land line?  These services can also act like internet calling cards with remarkably low rates to any number around the world. 
Where do VoIP services fail?  Well, you need a computer and an internet connection.  Mobile apps exist for these programs that will work on smart phones and iPods; however, the internet connection is still required and may be difficult to find depending on where you are.  (Photo "Web Cam" by thiagofest)
3) Cell Phones and Smart Phones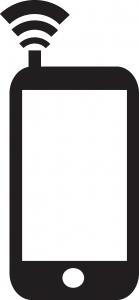 A mobile phone is the ultimate tool to stay connected on the road.  It can always be with you and is a direct connection of both voice and text to loved ones no matter where you are in the world.  We don't travel without our cell phones when inside our country, but making the leap to carrying it abroad has bigger challenges than normal use at home.
What are the downsides to cell phones?  There is no question, the price of carrying a phone while traveling is quite expensive if going abroad.  Between universal plans, roaming charges, and the need to swap out SIM cards, the phone companies have tricks at every corner to drive up the cost.  One wrong move and you may be in for a phone bill significantly higher than you anticipated.
But there are many good things about carrying a smart phone while on the road that you may not consider too.  Live blogging is a new one.  With international plans and a phone capable of uploading photos, you'll be able to share your experiences with the world within seconds of taking a photo.  Meet a friend on the road?  There is no excuse for not staying connected if you both have phones. (Photo "Smart Phone Icon" by loraw2000)
Bonus - When All Else Fails, Don't Do It!
Of course, when the above options are impossible for your current situation, don't be too upset! Traveling without having to stay connected with home at every moment is true freedom that everyone should experience.  Put the computer away, leave the phone off, and experience the world for all it has to offer without a care otherwise.  But if you are wanting to check in now and again, calling home with a calling card or internet service may not be so bad as a small safety net to let everyone know you're okay!