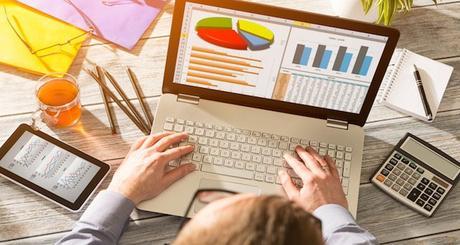 February 7, 2017
0

Email This Post

Print This Post
3 User Metrics to Help Guide Your Search Marketing Strategy
Search-marketing has a lot of moving parts. But ultimately, success is measured by one thing: the quality of the user experience. Giving searchers timely, useful, relevant information–in a format they can use–motivates them to reward your efforts by calling, clicking, subscribing, downloading, or otherwise taking the action you desire.
Of course, nobody polices user experiences like Google. The search giant has always been on tech's bleeding edge. So it's no surprise that they're now using sophisticated artificial intelligence and machine learning to monitor users' actions and judge, with human-like scrutiny, whether your site's content is worthy of a favorable ranking.
Defining the User Experience
So what constitutes a good versus not-so-good user experience? Writing for SEMrush, search marketing writer Amirash Patel identifies four types of user behavior data that Google and other engines monitor and use to rank your site for user experience–all can be viewed in that staple of the integrated marketer's toolbox–Google Analytics, free with every Google account.
1) Click-through rate (CTR): To get the information they want, users type a search term, scan the top results and click on the one they think best satisfies their query. To Google, more clicks (a higher CTR) is an indicator of quality, so they flag your site as more relevant than those that garner fewer clicks.
2) Bounce rate: This stat reveals how well your site aligns with the user's interest and search intent. Searchers stay on sites that engage and satisfy them and leave or "bounce away" from those that don't, causing ranking to take a hit.
3) Pages per session: This shows the total number of pages visitors take in when visiting your site. A higher number indicates that they are engaged and possibly progressing toward conversion, something Google considers a reliable indicator of high-quality content.
Search marketing technophiles will enjoy Moz's much deeper dive on how Google applies user behavior as a ranking signal.