If you are busy getting your home ready for sale a big key is looking at it through a potential buyer's eyes. We all know that buyers like clean, uncluttered and well-staged homes in good condition... but here are some details that may surprise you.
ODORS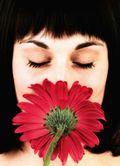 Common offensive odors include cigarette smoke, pets, cooking, mildew, mold. Don't try masking odors with deodorizers... the smell of potpourri or air fresheners make buyers wonder what the seller is trying to hide. Eradicate odors to present a clean, fresh atmosphere.
CARPETS

Obviously, old, dirty carpets are a turn-off... but many of today's home buyers don't like carpet at all. The majority of buyers say they prefer hardwood floors, partly because it's the current style trend but also because of dirt, smells and allergens that collect in carpets and the ease of making decor changes with wood floors. If you have hardwood under your carpets, consider removing the carpet. If you are considering replacing the carpet think about replacing at least some of it with wood or other hard surface materials such as bamboo, tile or cork.
GOLD BATHROOM FIXTURES... and other details that scream 'dated'
Even if in good condition, decor from the 70's and 80's give or take a decade can quickly turn off a buyer who quickly translates it into 'too much work'... old, but not old enough to be vintage, retro or classic. In addition to swapping out gold bathroom fixutres, updating things like door knobs, drawer pulls (buy inexpensive ones in bulk packages), light fixtures (again, buy inexpensive replacements), sliding glass bathtub enclosures (replace with a curtain), heavy draperies (just remove them), old appliances, dropped ceilings, wallpaper, dated colors are all things that can make a  big impact on buyer appeal for relatively low cost related to return.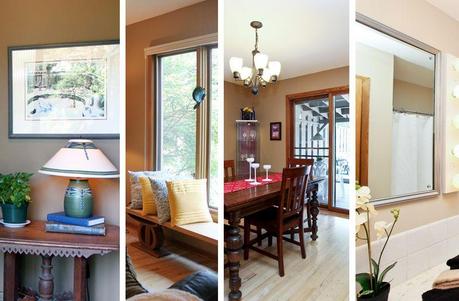 You may not want to spend money getting your home ready for sale, but you will most likely end up paying for it anyway... if not up front in preparation costs, you may pay for it in longer market time and a lower sale price. The home pictured above was meticulously prepared and staged but only replaced door and drawer pulls in the kitchen... it sold in multiple offers for signficantly more than list price after only 4 days on the market!
Sharlene Hensrud, RE/MAX Results - Email - HomesMSP.com