In the past, marketing and advertising was a time consuming and expensive process that involved dozens of professional and experts and years of research. But the rise of the information age has drastically changed that. Today anyone can create an AdWords campaign that has the potential to reach millions of people within minutes. However a tool is only as good as the user. AdWords offers amazing possibilities that were not available to average marketer a few years ago, but only if used effectively. Here are three tips that ensure that your AdWords campaigns are successful.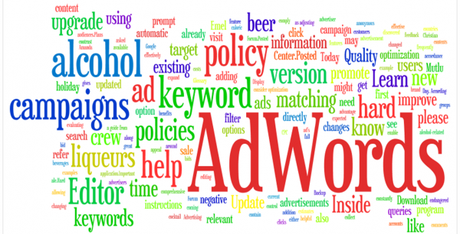 Focus on Creating Quality Keywords
Developing quality keywords is arguable one of the most important steps of creating an effective AdWords campaign. The standard for quality keywords are keywords that a target specific demographic or interest group; a good rule of thumb is the more general a keyword, the less effective it will be. Relevancy is what will lead to high click-through-rates and connecting with individuals who are genuinely interested in what you have to offer.
A simple way to help create more relevant campaigns is using keyword phrases. "Cookie recipe" will target a more specific group than "Cookie," and "Family cookie recipes" will target an even more specific group. Having a good amount of keywords that are four or five words will help tremendously in creating keywords that will appeal to your intended audience.
Place Keywords in the Ads
If people type a keyword in their search engines and see that same keyword in your ad, there is a higher probability that they will have the incentive to click on your ad. Putting the keyword in the ad gives the impression to the targeted audience that your ad is relevant to what they are looking for. If possible, the keyword should be placed in the title of the ad which is the most prominent position. There are only a few available seconds to catch the attention of your target group, and your keyword is the best tool to accomplish that.
A Call-to-Action
A call-to-action is the act of encouraging or enticing your audience to do an action. In this case, it would be clicking on your ads. If you look at ads online you will notice that many of them contain the following words: Buy, Sell, Click Here, and Find Out. Those are a few examples of call-to-action words that nudge the audience to clicking on the ad. Well thought out call-to-action provides noticeable improvements in ad performances. A tip for creating a strong call-to-action is to research which call-to-action words are established in your industry. The words "Buy" and "Sell" will not be effective if your niche is food related.
A person can spend hundreds of dollars on AdWords campaigns and receive the same results as a person who didn't spend as much but focused on quality keywords, ads that contained keywords, and a call-to-action that encourages the audience to take the next step.
Luke is the SEM Manager at on Online Marketing Agency in Sydney, Australia. He is seen as a true Google AdWords expert and has achieved amazing results for every campaign he has worked on. Luke has written articles for many leading SEO and SEM blogs and is currently writing an e-book which he plans to release later this year.
Tagged with 
adwords Google + google adwords online marketing ppc search engine marketing sem seo