My latest contribution to Foodable TV: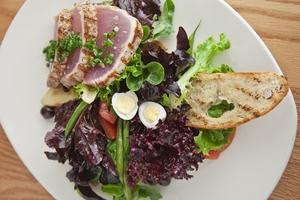 3 Restaurant Businesses Paving Seattle's Locavore Movement
Contributor: L.M. Archer
Living la vida locavore in Seattle is proving lucrative. Far from a fringe trend, more and more mainstream consumers, producers and restaurants desire local edibles produced within a 100-200 mile radius. Read more.
Care to share? Leave your comment below.
Copyrighted binNotes 2015. All Rights Reserved.