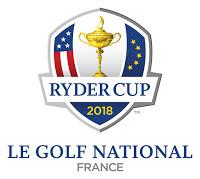 The final PGA Tour golfers are being selected for the 2018 Ryder Cup team;  Tiger Woods, Phil Mickelson, and Bryson DeChambeau have already made the cut. Do you agree with Jim Furyk's choices?
On this year's Ryder Cup Team U.S.A. are a few standouts who need no explanation as to why they were selected: Justin Thomas, Dustin Johnson (both with three 2018 PGA Tour wins), Brooks Koepka (2 major wins), and young guns like Rickie Fowler and Jordan Spieth have proven themselves to be ready for the challenge.
LISTEN: Jim Furyk Interview about getting ready for Ryder Cup
So, why have Phil Mickelson and Tiger Woods been added to the Ryder Cup roster?
Mickelson has had a pretty good year with a win at the WGC Mexico Championship and several top-10's; I think fans just require more from him in spite of his bouts with RA.
So honored to be a part of Team USA!
PHEELING PATRIOTIC
PHEELING PHIERCE! 🇺🇸🕺#RyderCup @RyderCupUSA pic.twitter.com/6NGa6ESXxU — Phil Mickelson (@PhilMickelson) September 4, 2018
Tiger Woods has also made a comeback that is worthy of a Ryder Cup pick. Again, golf aficionados remember the Woods of old and, should instead not make comparisons but review his current season before issuing negative comments.
1. Although Woods has no wins under his belt in 2018, he has several top-10's including placing second at the PGA Championship; this is still an accomplishment for any PGA Tour golfer but, because it is Tiger Woods we are discussing, our expectations are higher. In spite of many back surgeries, Woods is still in the 2018 tournament mix.
2. According to Jim Furyk, Tiger is a solid vice-captain who helps his teammates, which not only helps as far as strategy and boosts morale for the team.
3. The obvious reason, not stated by Furyk, is that both Woods and Mickelson will bring millions of viewers to the Ryder Cup. Woods has a huge impact on TV ratings. According to thebiglead.com,
because Woods was playing
:
"Quicken Loans National's final round ratings was a 92 percent increase over last year and a 28 percent increase over 2016. Not only that, but the third round also saw a huge increase and was up 143 percent."
The 2018 Ryder Cup will surely prove to be an exciting team experience! The TV Schedule for the US is: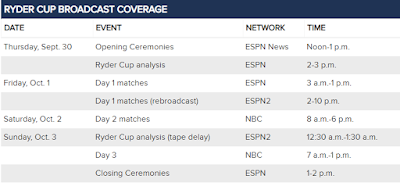 Do you agree with the 2018 Ryder Cup picks? Voice your opinion on Golf for Beginners blog and tag us on Twitter with your answer @Golf4Beginners.