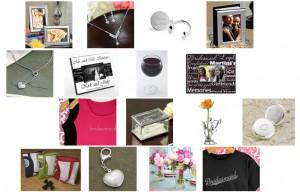 The maid of honor and bridesmaids play a vital role in the wedding. Apart from planning the Bridal Shower and Bachelorette party, they also strive to make sure everything is perfect throughout the ceremony and the reception. They dedicatedly spend ample of time and effort to make your wedding day a grand success.
It is now your turn to express gratitude for all they have done for you. You can always thank them with standard bridesmaid's gifts and favors. Though it is a daunting task to select the perfect gift for your bridesmaids and the maid of honor, but still you can always find something special and unique for them that will never go wrong. You can either present her with some timeless gift that she'll cherish for lifelong or go for something rather luxurious that she'll never buy for herself.
Fascinating Diamonds offers you 10 impressive Bridesmaid's gifts idea to say thank you to the lovely ladies who left no stone unturned to make your wedding day the most memorable day of your life.
1. Jewelry
Jewelry products are considered something that every woman likes to adorn. Affordable diamond jewelry items will make for a timeless gift for your bridesmaids. You can buy for them custom designed jewelry to be worn for the ceremony.
To make the gift all the more special for the bridesmaids, it's advisable to go for classic designs of diamond jewelry that can be worn forever. Some of the recommendable diamond jewelry items are: Pendants or Bracelets or even a beautiful pair of earrings. It can also be made into a personalized piece of jewelry with their names or some special message engraved on the respective jewelries.
2. Custom Photo Albums / Frames
Another great gifting option is to present your bridesmaids with custom designed photo albums or frames. The photo albums will surely express your gratitude along with being a dedication to your friendship. You can plan and design the photo album according to the taste and preference of your bridesmaids with special memorable pictures and personalized messages. Leave a few pages empty to let her fill the pages with her favorite pictures.
Another popular choice is the photo frames. Either select a unique frame carved in wood or metal, depending on her style or engrave her name or the initials to give it a personal touch. Either it can be left empty or add the best photo of the two of you.
3. Pre & Post Wedding Spa Session
The season of wedding is though very exciting, but can be very tiring and exhaustive simultaneously. The wedding planning can leave the bride and her bridesmaids too tired. Thus a pre-wedding pampering session at the spa and parlour can be relaxing and rejuvenating, in order to enjoy the big day. Select a favorite spa or salon and gift your bridesmaid an all paid pampering session. This way you can have a fun-filled time before the wedding and is also a nice gifting option for the bridesmaids.
The wedding day witnesses the bridesmaids dedicatedly putting their efforts to help the bride to be in the limelight without any stress. After the wedding gift your bridesmaids with something that will be exclusively for her. Either buy them a fully paid spa package or a gift basket containing all the elements required to create the spa experience at home itself. This is a very special gift for the bridesmaids that will help them unwind and relax after the tiring wedding ceremony, gifting them a special personal experience.