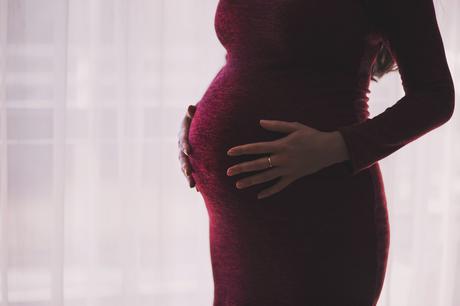 The fact that raising a child can be expensive will be of absolutely no surprise to any expectant mom. Figures are published every few years that estimate the total cost of raising a child to the age of 18, and they're always eye-wateringly high. As a result, any mom-to-be is likely well aware of the need to keep an eye on their finances as they embark on the voyage of motherhood.
If you are currently pregnant, then you will no doubt have also contemplated this issue yourself, and we thought it might be helpful to note down a few useful ideas for how you can ensure parenthood is as affordable as possible. Read on to find out more…
#1 – Set a budget
If you have the opportunity, it's helpful to set a strict budget for the first few months of your baby's life. While you can budget when your baby arrives, it's inevitably complicated by the busyness of new motherhood and sleep deprivation, so laying out your finances in advance can save you a lot of time and stress.
You can compile a postpartum budget in much the same way as you would any standard budget, though you'll want to include additional baby-related sections; for example, what you believe you will spend on diapers, as well as any potential outstanding child support the likes of https://www.dicksonlegal.com/child-support/ are able to help you receive.
#2 – Investigate options for savings
Planning for your baby's future before they are even born can seem a little hasty, but it's a step that many expectant moms prefer to explore. After all, the more time you have in which you can save, the more significant the savings will be – which is particularly important given that college costs are only expected to rise in the future.
It's well worth spending an afternoon perusing your options for savings, especially at a time when interest rates are not particularly impressive. There's a great guide to the accounts and options available at https://www.bankrate.com/banking/savings/how-to-save-for-childs-future/ that can help ensure you find the right savings product to suit you.
#3 – Embrace the "second-hand cycle"  
Thus far, we've focused on money in terms of facts and figures on the page, so it seems sensible to now turn attention to a tip that will help make the management of those facts and figures a little easier: buying second-hand items.
Babies grow so quickly that the toys they love one week are often disregarded the next, so buying second-hand allows you to develop a cycle of buying items cheaply, selling them on when they are no longer required, and then buying new items with the money raised. A huge number of parents do this, and it seems to work out incredibly well for all concerned: baby has a constant supply of new toys that suit their age, and the moms can save a little cash, too.
In conclusion
By exploring the options above, you should be able to have confidence that you are as financially prepared as it is possible to be – so you can, at last, sit back, put your feet up, and enjoy every minute of your pregnancy!