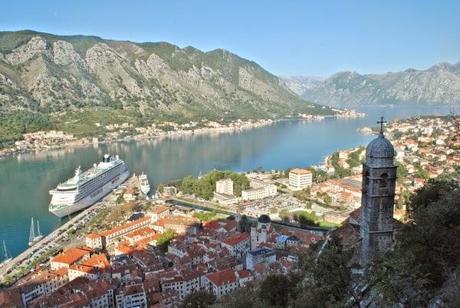 Now that we've been traveling around the world for over 300 days, every once in a while we get a little run down and need time to rest and reflect. And it seems during these times of reflection, more and more often our conversations turn to one of us asking, "Hey, remember when we did that Caribbean cruise?" which sets off lots of ooh's and mmm's from both of us when we think about how relaxed we were and how much fun we had visiting a new island every day. Then we look at each other and agree that we need to do another cruise, and soon.
With all the delicious food, sunshine, and hospitality we experienced in the Mediterranean, we think going for luxury and looking at these cruises in the Mediterranean would be a great opportunity to get back and visit some new destinations that we missed on our land based tour at the beginning of this trip.
Where would we like to go?  The following destinations are quite high on our list.
Palermo, Sicily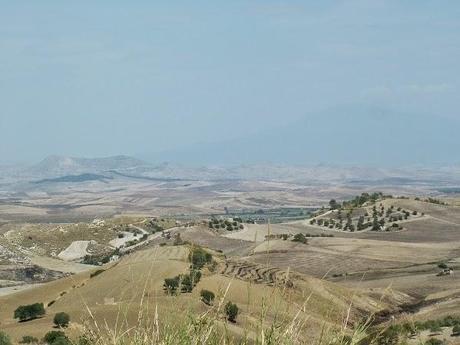 Sicily was one of the places that we tossed around as a honeymoon destination, but it ultimately didn't make the cut because we thought it would be out of our budget due to needing a rental car and having to pay expensive hotel parking fees. A cruise that hits Palermo would be a great opportunity to get a taste of Sicily without paying for pricey hotels or car rentals.
But to be honest, as much as we wish to visit Sicily to see the island and the culture, we'd be lying if we didn't say it was all about the food.  When it comes down to it, the Italian influences in Sicilian cuisine are only part of why we're so fond of it.   Throw in a hint of Spain, a touch of the Middle East, and other influences from nearby countries, and Sicilian cuisine takes on the best flavors of many different worlds.   Give us a few in an extra shots of limoncello on top and you won't hear us complaining!  (Photo "Sicily Landscape" by 30031978)

Kotor, Montenegro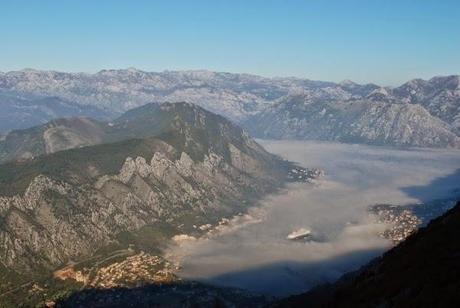 The port of Kotor in Montenegro is one of the most interesting we've visited, and we're really eager to return.   This destination is quite unique for the Mediterranean because it is the deepest fjord in the sea.   With mountains surrounding it on all sides, and the ruins of a really spectacular fort located high on the cliff side, this tiny village is definitely worth a visit for the scenery alone.  
But why do we want to return with a cruise?  It is simple: the view from the deck of the ship is supposed to be among the best in the Mediterranean.  Slowly working your way through the gorgeous fjord with a view from the top deck of a very tall ship, now that is something we would love to experience. 
Being down on the ground just doesn't have the same effect.
The Greek Islands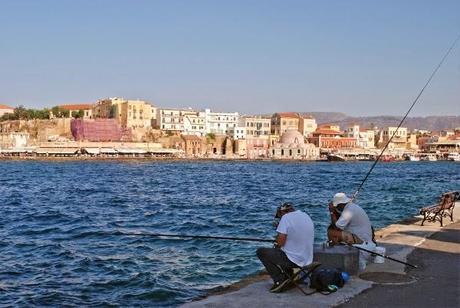 Spectacular seafood, scrumptious pastries, gyros, and warm hospitality make Greece one of our favorite countries. While we did visit the islands of Santorini, Crete, and Milos last year, we definitely want to return and explore even more of the islands as well as go back again to some of our favorites. 
The island of Crete was a pleasant surprise to us due to its laid back nature and incredibly gorgeous cities.  The port city of Heraklion is home to the remains of a beautiful Venetian port, and on the opposite side of the island the city of Chania feels like a quaint port village plucked out of a previous era.  But even though we spent a week on the island, we still missed exploring Samaria Gorge, one of the longest canyons in Europe, among several other top sights.
Focusing on the places we've already been to in Greece would be doing a disservice to the other 160+ inhabited islands we have not been to!  From the mountains and "old towns" in Corfu, the nightlife in Mykonos, to some of the world's best beaches in Zakynthos, there truly is a lot for us to explore that we missed out on during our first stay.   Unfortunately, since Greece is so large we may find ourselves returning to this destination time and time again while still barely scratching the surface.
Although these scratch the list of attractions we may consider for a future Mediterranean cruise, they are definitely the highest on our list.  Hopefully one day after this trip is over we'll make it back to Europe and embark on a new journey on the water!
Have you traveled Europe on a Mediterranean cruise before?  Which destination would you recommend that you may otherwise have not visited on a land based tour?