A breath of fresh air awaits you outside the bustling city limits of Sydney. Head towards the mighty mountains and get sidetracked by the towering sandstone edifices. Take a drive through the hinterlands to beaches that rival the best in the world. Study the grapes hanging heavy on the vine. Book Australia holidays online and plot a blissful short escape from town.
Blue Mountains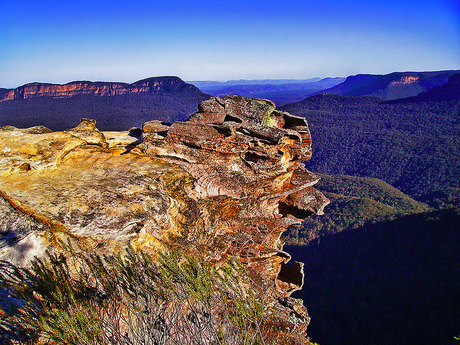 Set your senses alight at the Blue Mountains. They derived their name from the blue haze hovering above the mountains caused by the oils from the bountiful Eucalyptus trees. In fact, a number of plants here can't be found anywhere else. The Blue Mountain area is one of rugged plateau, inaccessible gorges, cascading waterfalls, and sandstone escarpments. Walk along Victorian-era trails that lead down to the temperate rainforest teeming with wildlife. Listen to the mimicking call of the Lyrebird. Peer through a lookout at Echo Point and view the peculiar rock formations that make up the iconic Three Sisters.
Jervis Bay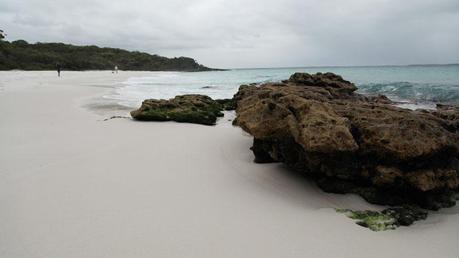 Drive to Jervis Bay on Grand Pacific Drive, a coast-hugging route that offers a sensationally scenic ride. Jervis Bay has been officially recorded as having the whitest sand in the world. Discover a remote beach with the powder-fine sand among the bay's hidden inlets. Its calm waters make it an ideal spot for snorkelers, anglers, and divers. Join a dolphin cruise and laugh in amazement as the playful creatures pop out from the teal waters. Whale watching is available during their migration season. After a swim stroll on the Scribbly Gum track through the forest to photograph the fascinating trees it's named after.
Hunter Valley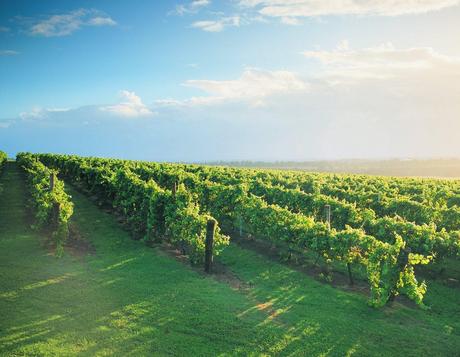 Wine country. Become a discerning wine drinker with a tour through the beautiful Hunter Valley. Get ready to conquer several of the 130 wineries have made the region its home. Rolling fields and rows of budding grapes fill the countryside. Become acquainted with the subtleties of tasting wine and learn about the delicate process of crafting it. Savor the different varieties and select a favorite to pair with sumptuous artisanal cheeses. Alternatively, head towards the Hunter Valley Gardens where over 60 acres come ablaze with color and character. Each of the dozen gardens is differently themed, creating a unique journey through 8,000 roses and fairytale fables.