3 Concept Eyes: Lips & Eyes Make-Up Remover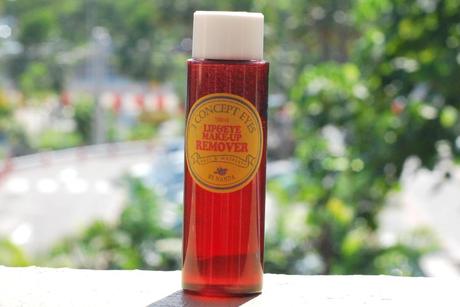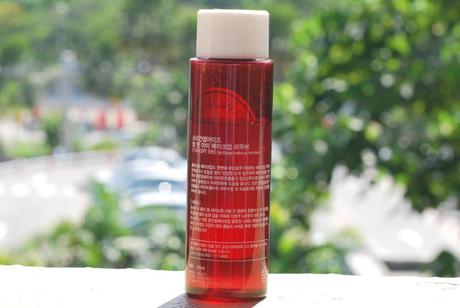 Never have I thought I would be really really disappointed with a beauty/skincare product. I got this from Stylenanda - the same time I got my highlighter (which I love!). I got this makeup remover as a gift from
Stylenanda
. Was pleased with the gift at first because one, it's a FREE gift (freebies get me so happy) and two, I think, if I remember, it's US$10 less or more. Things sold on Stylenanda are quite pricey. Anyways, this makeup remover is no longer available on their website.
I used this makeup remover once in a while because I felt like it and also needed to 'like' it. I didn't really like it because of the smell and it felt like there was something not so good about it. Few days back I used this makeup remover, and my skin reacted to it. Red patches EVERYWHERE on my face and it felt like it was burning. It was burning. My face also felt swollen. I quickly took a cold shower and after my shower, I quickly placed a cold sheet mask to cool down the red patches. *Yes, I do store my sheet mask in the fridge.* Eventually, the red patches went away and also the pain. I've used the makeup remover 4 times since given as a makeup remover but the rest of the time as a brush cleaner. It does a great job with brush cleaning. Please tell me if you've tried this makeup remover or even, any other makeup remover I should avoid.
Update: This isn't a multi-purpose use product but I think it's also a great product I use as a brush cleaner because I
do
get lazy sometimes or when I'm in a rush to clean my brushes. Also, when I'm on holiday. I wouldn't recommend you doing so. I've cleaned my makeup brushes with my other makeup removers. I've had no problem. Bad tip. Bad tip. As for the smell, it has a strong chemical smell. I asked my sister to smell it and she hated it. As I was cleaning my foundation brush, this product is really strong because it removed A LOT of the excess product from the foundation brush. A lot in one go. A LOT. Even my Stage brush cleaner doesn't remove excess product from the brushes in one go. Imagine how strong this the 3 Concept Eyes' lips and eyes makeup remover is?
♥ ♥