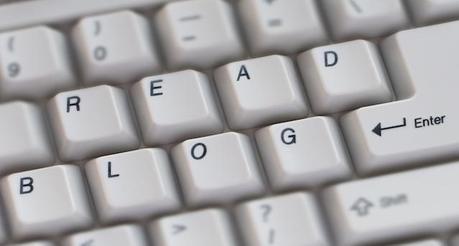 The way television and other old-school, broadcast-media outlets portray Blogging, you'd think it was all just longwinded essays about politics, celebrities, computers, video games or navel-gazing. While all that may be true, it's an incomplete picture.
Blogs are increasingly used for investigative journalistic reporting and as effective marketing tools. They've also become big business all by themselves. But you may still be debating whether a blog would good for your business. Here are the three big reasons in favor:
1. Your customers want to find you.
Your prospective customers are looking for what you've got, but they're not looking in the Yellow Pages or classifieds anymore. Don't miss out on the 89 percent of consumers who use search engines for purchase decisions. Blogging makes it more likely your customers will find you in Internet searches. Why?
2. Google wants your customers to find you.
Write your website content for people first, Google second. Google is trying to provide the people conducting searches with relevant results. That's why the search engine giant keeps changing up its algorithm in an effort to thwart would-be gamers of the system—SEO people. Google search robots are more likely recognize your website as having greater influence, and rank it higher in search results, if it's regularly updated.
3. Blogging Gives Everyone a Reason to Come Back
Give both your customers and Google a reason to keep returning to your website. A blog is a vehicle for producing the kind of quality content that people like to share. The more traffic and sharing your content creates, the better your search results.
Commit to updating your blog as often as it makes sense for your company and resources. You don't have to write an article every day, or even write much at all. Do it with photos or video if you prefer. But make it as consistent and engaging and sharable as possible.