It has been a busy week on my blog but not with my wedding. I was supposed to be receiving a sample wedding invitation this week but it hasn't come yet. I will post a quick picture when it arrives!
One thing that made me smile this week was seeing my wedding dress in You & Your Wedding! I was just turning the pages and there it was, being used to advertise a bridal salon in Blackpool! That made me smile!
I've been looking at wedding photos this week. A friend of mine got married at the end of June at the same venue I'm getting married in next April. It was so lovely seeing all her wedding pictures, it was almost like seeing what my wedding will be like! Plus, she looked stunning and her dress was gorgeous!
So, I was thinking a lot about good wedding pictures. There are a few must have shots for wedding albums that every bride and groom need.

I focus on 1o main
must have
shots, which include the getting ready, the details, the grand entrance and the first dance.
I'm a bit obsessed with photos and focus a lot on writing posts about photos. I have some tips on how to choose a photographer and things like that.
My top tip for wedding photos however, is to write a list of all the photos you want. Your photographer will do his best to capture fantastic photos, but he won't know who your special friends are or who your favourite uncle is. If you make a list, you can be sure that the essential shots will be captured.
It's also important to think what kind of style you would like your photos to be in. Formal? Informal? Documentary or reportage? Contemporary or artistic? Or even a mix of all! From what I've seen of my photographer's work, he mixes contemporary with reportage and traditional.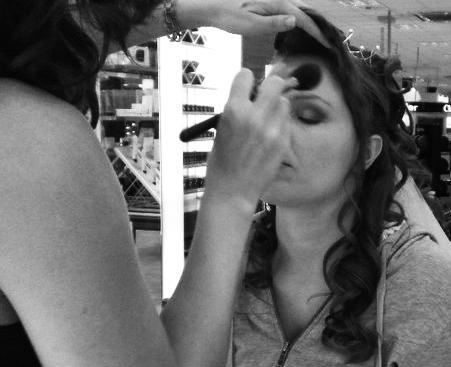 picture by Fran
I was also thinking about good questions to ask your makeup artist. The best time to ask these questions, I think, is at a wedding fayre. They have all their portfolios and information at wedding fayres so I think it's the best place to talk to them. My makeup artist is really good at replying to emails, you want someone who will keep in touch! We met her at a wedding fayre and she also does hair! Fab!
I am looking forward to seeing what my invitations are going to look like with all our details and everything in!