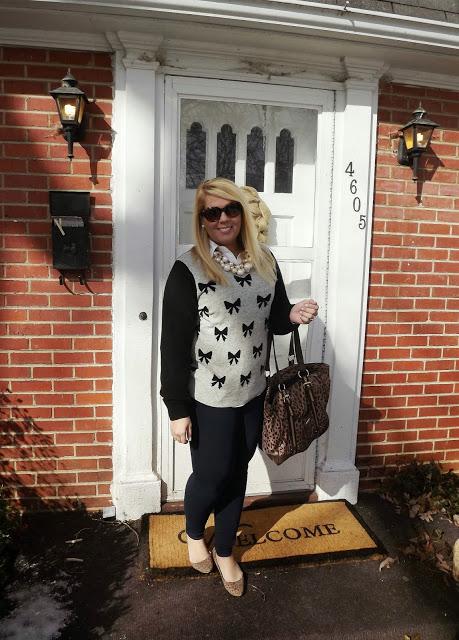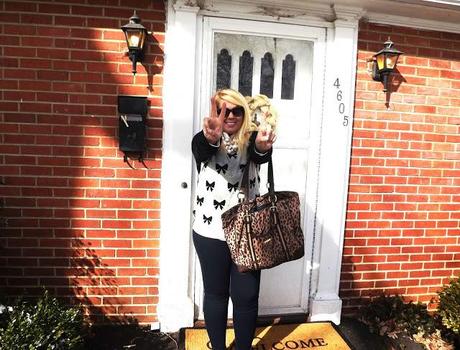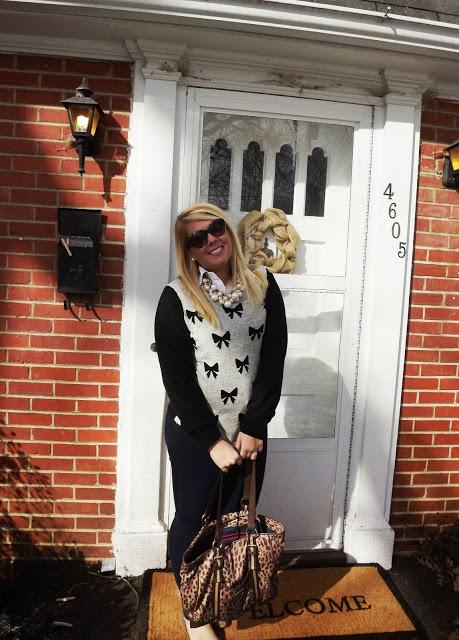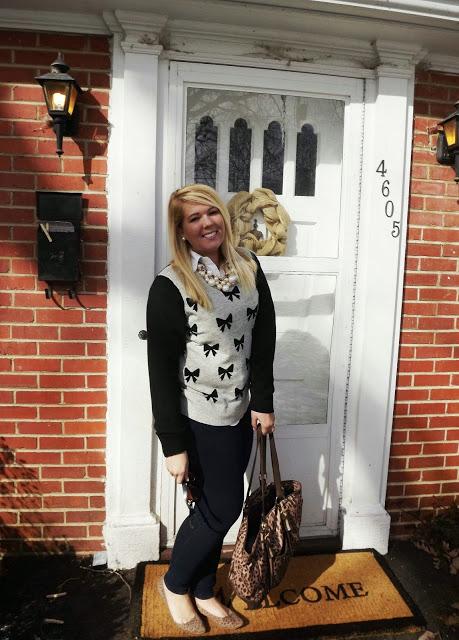 Outfit: Sweater- J.Crew online exclusive, Oxford- Ralph Lauren, Jeans- Old Navy, Flats- Target, Purse- Tommy Hilfiger, Necklace- T.J. Maxx find, Sunnies- Betsey Johnson 
So this is what it feels like to be 21...Thursday was my 21st birthday and boy was it an interesting one. 
A day or two before my birthday I found this beautiful J.Crew online exclusive sweater in my size at the clearance store here in Lynchburg! You can't begin to imagine how excited I was! It was perfect! (obviously put a bow on it is a favorite term of mine now)
James came up to visit for an overnighter and was quite the gentleman because he sat through Hunger Games 2 with me (and actually liked it!) And then my mother came up to take me out for my birthday. 
It was quite fun just hanging out with the two of them! And now I have more birthday festivities to look forward to tonight! 
Let the 21 year old adventures begin! It has been quite a fun few years and I can't wait to see what the next 21 have in store for me! 
xo
BCC