Has there ever been a bad edition of these? That's rhetorical, I've had every one of them at this point and the answer is no and the 2019 Four Roses Limited Edition Small Batch is no exception. In fact, it's the first release that I think can really give the Four Roses 125th a run for its money.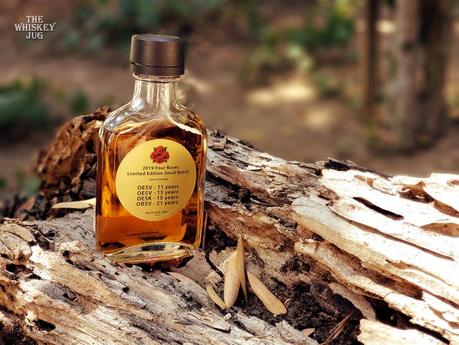 Created from a blend of 3 different OE lots (OESV – 11 Years, OESV – 15 Years and OESK – 15 Years) and one OB lot (OBSV – 21 Years) it's a whiskey that embodies the best that Four Roses has to offer each year and I can't wait to get into the details in this bourbon review.
2019 Four Roses Limited Edition Small Batch Review: Details and Tasting Notes
Non-chill filtered and bottled at a 112.6 proof, the 2019 Limited Edition Small Batch marks the first Four Roses limited-quantity bottling to feature a 21-year-old Bourbon which is from the distillery's OBSV recipe. This release will also feature a 15-year-old OESK, 15-year-old OESV and 11-year-old OESV.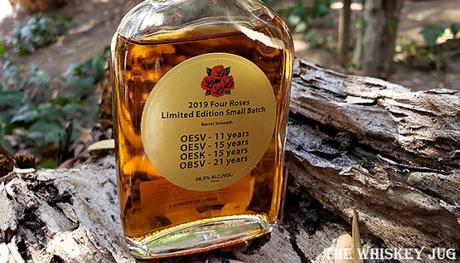 Details (price, mash bill, cask type, ABV, etc.)
Region: Kentucky, USA
Distiller: Four Roses
Mash Bill: OE = 75% Corn, 20% Rye, 5% Malted Barley | OB = 60% Corn, 35% Rye, 5% Malted Barley
Cask: New Charred Oak
Age: 11 Years
ABV: 56.3%
Cask Strength | Non-Chill Filtered | Natural Color
Batch: 2019
Price: $150*
Tasting Notes
EYE
Ruddy caramel
NOSE
Heavy dark fruit, oak, complex baking spice, dill, char, peanuts, cocoa, leather, olde candy, roasted almonds, chalky vanilla.
PALATE
Oak, chewy dark fruit, citrus, vanilla, toffee, cocoa, char, roasted nuts, baking spice, menthol, olde candy and herbal.
FINISH
Long -> Oak, spice, leather, dark fruit and olde candy.
BALANCE, BODY & FEEL
Great, full-round, heavy oily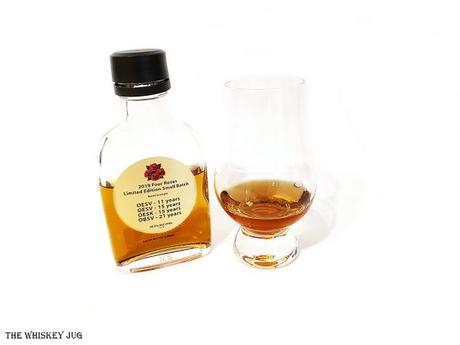 2019 Four Roses Limited Edition Small Batch Review: Overall and Score
Yeah… I love it. The Aroma is sweet, rustic, deep and wholly enjoyable from beginning to end; on the Palate I'm hard-pressed to find any flaws and the result is something that's just damn good; the Finish is a perfect ending to this whiskey with a balanced fade of sweet and spicy with a nice slab of balancing oak.
The 2019 Four Roses Limited Edition Small Batch is just awesome, hands down it's my favorite since the 2015/125th. It's heavily oaked but not distractingly so, richly sweet but not cloying and rustic without being too grainy or farmy. It's a joy for the senses and some water brings out a more enhanced spiciness and slightly emboldens the oak.
SCORE: 5/5
*Disclosure: This sample was graciously sent to me by the company for the purposes of this review. The views, opinions, and tasting notes are 100% my own.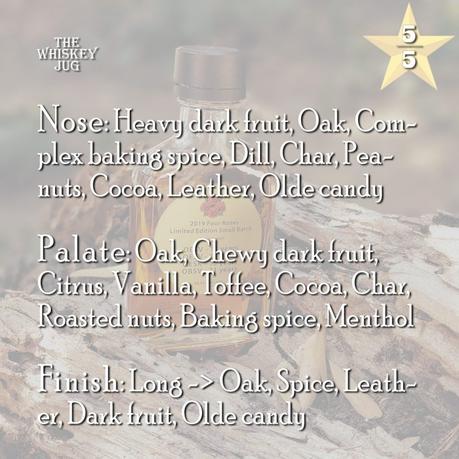 2019 Four Roses Limited Edition Small Batch Review
$150
Overall
5
Nose

(5)

Palate

(5)

Finish

(5)

BBF

(5)
Sending
User Review
0

(

0

votes)
Comments Rating
0

(

0

reviews)

2019 Four Roses Limited Edition Small Batch Review Summary
Yeah this is nice, this embodies everything a top-notch high-rye bourbon should be.