Attention Beauty Lovers. Welcome to the next Beauties On Fire themed link-up. If you don't know about Beauties on Fire, make sure to check out this post. Our next theme was decided via a Twitter poll. Anyone could vote and our winner was…"2016 Favorites." All the AMAZING #beautiesonfire members have written posts with their own spin on the 2016 Favorites theme.
If you haven't joined the Beauties on Fire Facebook Group yet, where have you been? Note: You DON"T need to take part in the collab to be a part of the group. We have become a total fashion and beauty blogger support group! We would totally love to have you!
This post is going to be fairly short because I am playing catch up from the holidays. I hope you all had a very Merry Christmas! I had a great 2016 and I wanted to share with you 5 favorites from the year. These are what stuck out to me the most in 2016. What are some of your favorites items from 2016? I would love to hear them! Let me know in the comments below!
---
2016 Favorites #beautiesonfire. So hard to pick a Top 5 this year!
Click To Tweet

---
Also, make sure you check out all the links below and show some love (come back often to see which bloggers have posted). They are seriously so amazing. I know you will love reading them as much I have. Also, we are always accepting new members and anyone can join (see post above or rules below). Make sure you check out the previous week's #beautiesonfire "Winter Favorites" link-up if you missed it.
2016 Favorites:
Disclaimer: This page may contain affiliate links for your convenience. CLICK HERE for my full disclaimer.
1.) Future Sister-In-Law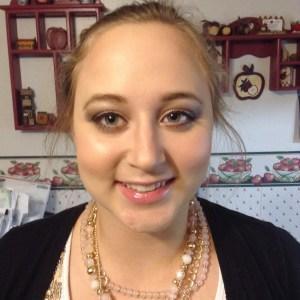 My brother got engaged this year and I am so excited. I can't wait to finally have a sister. I am totally looking forward to their wedding in 2017. I really couldn't ask for a better woman for my brother. She is amazing and we all love her so much!
2.) Beauties On Fire Group + Collab
I had so much fun with all the Beauties on Fire Collabs this year. I never expected it to turn into such a huge collab and support group. All the ladies are so amazing and we all learn so much from each other. Beauties on Fire is not just a collab anymore. The Beauties on Fire Facebook group is filled with amazing ladies and it grows every single day. I am so blessed to learn from such amazing ladies. We share blogging tips, find awesome resources, receive tons of advice, and grow our blogs all the time. It is such a great place to hangout. I can't wait to see what the future holds for all the Beauties on Fire and we would totally love to have you join the group! Also, some of my favorite themes we did this year are:
Forgotten Favorites
Light Vs. Dark
Fall Beauty
Retro Beauty
Superheroes and Villains
Elements
Movie/Books
Classic Beauty
All the themes this year have really pushed my creativity and I can't wait to see what themes we will do in 2017.
3.) Boxycharm Subscription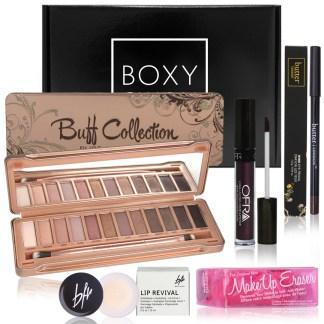 Source: Boxycharm
As you all know, I LOVE subscription boxes and have a total addiction to them. I also love to review subscription boxes, especially beauty boxes. I have really been impressed with Boxycharm this year. Every single box has been incredible and my makeup collection has grown immensely thanks to this service. They have been adding a new palette every single month. I am a palette junkie and totally love receiving new makeup palettes. I can't wait to see what they will include in the 2017 boxes.
4.) Airtable
I seriously can't rave about this software enough. I totally should work for them (haha). Airtable was a late discovery this year, but I totally can't live without it. It has totally helped me organize my blog and keep everything on track. It is such a powerful program and I love creating new tables. I organize my finances, posts, stats, social media, encouraging comments, resources, purchases, and so much more with Airtable. And the best part is IT IS FREE! I am just obsessed with it!
5.) Touch In Sol Products

I love K-Beauty and I have really been obsessed with this line. Touch In Sol products are so fun and every product I have tried I fall in love with. I actually have a bin full of new products to use. I can't wait to start creating new looks with them. You can find them at Sephora and Urban Outfitters. However, I recommend purchasing through Glamour Flare. They have the best prices and I love their site. They have so many awesome K-Beauty products. I created a fun End Of Fall beauty look and fell in love with the pigmentation. I can't wait to start using the new products I received:
Mission Complete Waterproof Sensitive Lip & Eye Perfect Cleanser
Metallist Liquid Foil & Glitter Shadow Duo in Talia & Lottie
Flawless Skin Top Coat
Paper Pusher Stretch Fiber Lengthening Mascara
Brow Expert Bar
Go Extreme High Definition Lip Laquer in Azalea & Baby Rose
Link-Up: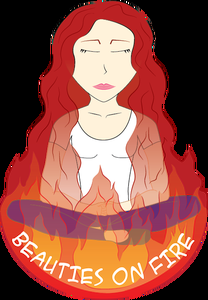 Please make sure to read all the linked posts below. We would love for you to show some love and spread the word. Also, share the posts to any of your social media accounts if you enjoyed them. We would love to have you join Beauties On Fire and grow your beauty/fashion blogs with us! Note: You don't need to participate in the link-up to join Beauties on Fire. Learn how to grow your online presence with new topics every week (in the Facebook Group). Come Join Us!
An InLinkz Link-up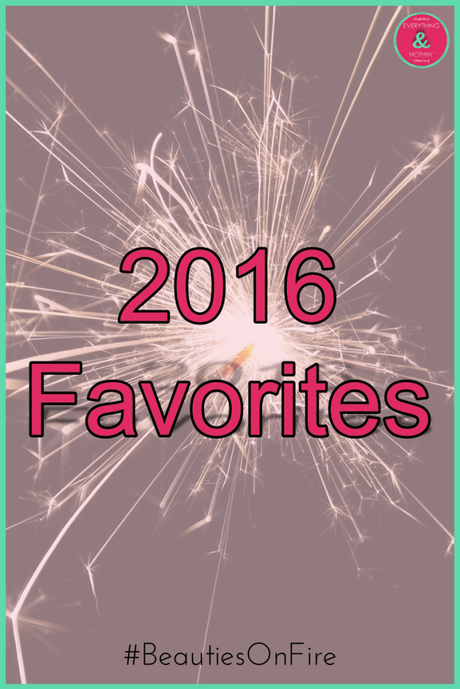 Like this post? Share it on Pinterest!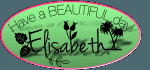 Earn and EXTRA FREE Brush when you sign up!