We were invited to attend the eOne/ Gibson All Star 2015 JUNO EXTRAVAGANZA last night in Hamilton. Thanks to eOne and Gibson for the invite. Photos are in order of performance.
It was a long exciting night. I count 14 acts but there was a band on stage when we left. Sorry... it was 2:30AM. The performances were amazing. The level of talent is ridiculous! The stage was stacked with amazing guitars and they were put to good use. We had no idea who we'd be seeing, it was a complete surprise. We were promised that they're all JUNO winners/noms past and present. Exciting!

Because of the format we were treated to a house band. What a great idea! Last night's house band was none other than the Julian Taylor Band. They were energetic and engaging and kept the show moving. Nice job Julian and bandmates.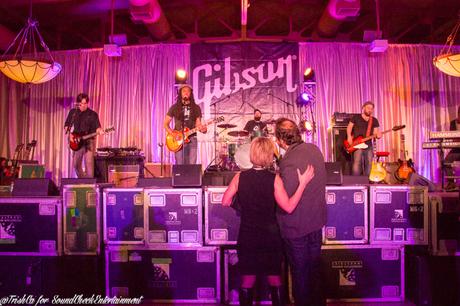 First up was one of our favourites, Dallas Smith and his band. Having just found out that he'd won the Juno for Country Album of the year it was a very exciting performance. I think I've seen more of Dallas than any other band in the last year. They never fail to entertain and we were treated to "Wastin' Gas".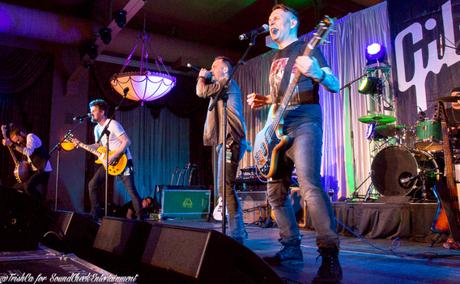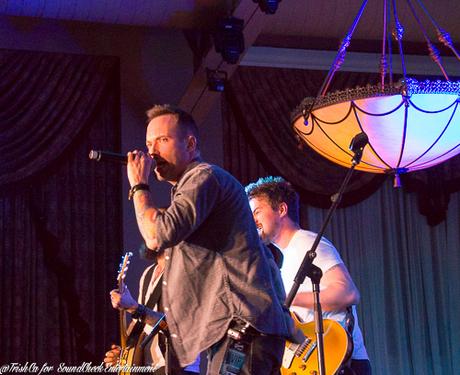 Following Dallas was another one of our favourites Meghan Patrick. Meghan had the crowd eating out of her hand. She's the real deal guys and she's working on a record deal. Expect to hear lots from her in the near future. Meghan played some covers and a brand new original song which she's just recorded.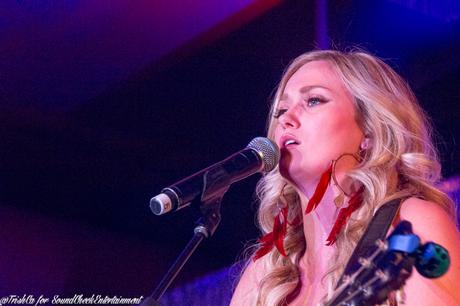 Newly recorded @MegPatrickMusic #GibsonAtJUNOs2015 @gibsonguitarsca pic.twitter.com/3K2MrRQnkY

- Trish Cassling (@trishca) March 15, 2015
Up next, The Once. New to me, I wasn't sure what to expect. They were charming and likeable. Give them a listen.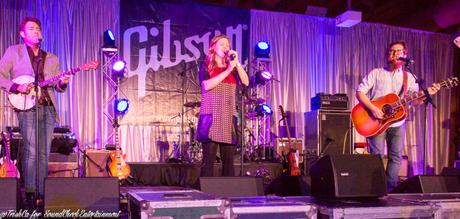 Alysha Brilla was nominated for Adult Contemporary Album this year. Also new to me, she was fun and her vocal performance was strong.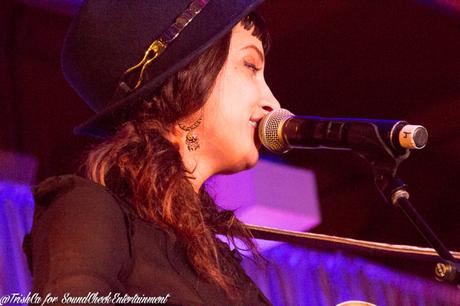 Next up, Amelia Curran and Harlan Pepper. A wonderful, engaging performance with kick ass guitar playing. They were joined by Colin Linden and it was so good!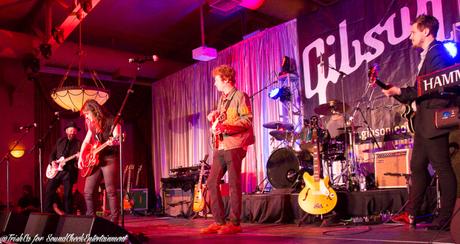 At this point I needed to head out to grab a drink and while we were mingling, we missed Kardinal Offishal. Sorry no photos folks. I will say we saw Sam Roberts, Ian Thornley, Getty Lee and Runaway Angel in the lobby.
The sound of guitars brought us back in and, they kicked it up a notch. Blues guitars were flying everywhere! Tom Wilson of Junkhouse and Blackie and the Rodeo Kings, Matt Anderson, Steve Strongman. And I'm sure I'm missing people here...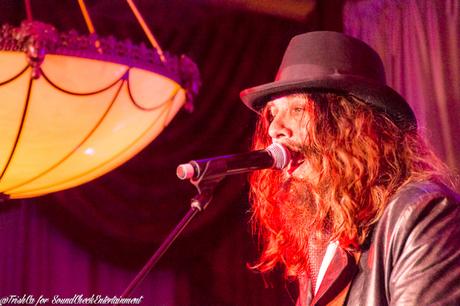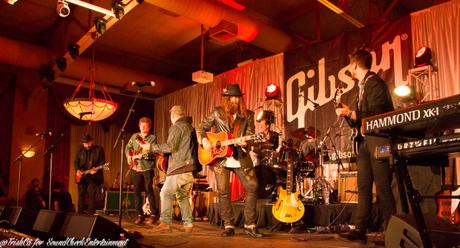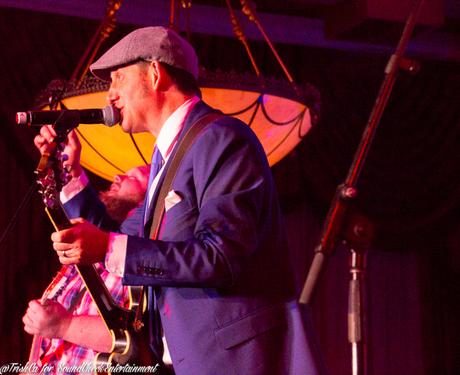 #GibsonAtJUNOs2015 @gibsonguitarsca #furtheronuptheroad pic.twitter.com/ClPSs62sEu

- Trish Cassling (@trishca) March 15, 2015
The lovely Amanda Rheaume stopped by for a few songs. Beautiful and talented. It was a pleasure.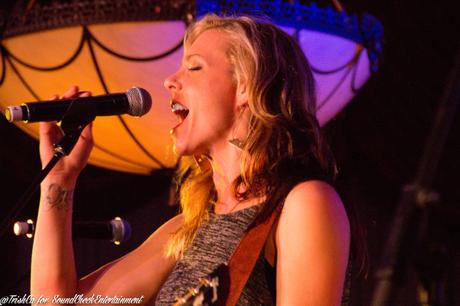 The Dead South, these guys were one of my favourites last night. I love their look, their sound and their energy. And it might true that every time I type "The Dead South", my fingers want to type The Dead Sexy. It's true.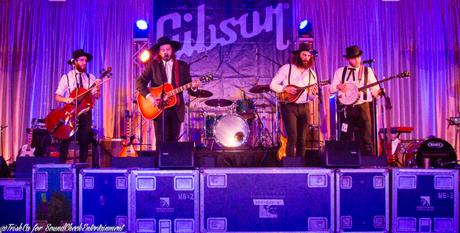 #GibsonAtJUNOs2015 @gibsonguitarsca @TheDeadSouth4 #itsgettinglate #bluegrass pic.twitter.com/1woKWbK5MZ

- Trish Cassling (@trishca) March 15, 2015
I also might have a little crush on this one... Colton Crawford, there's something about a man with a banjo.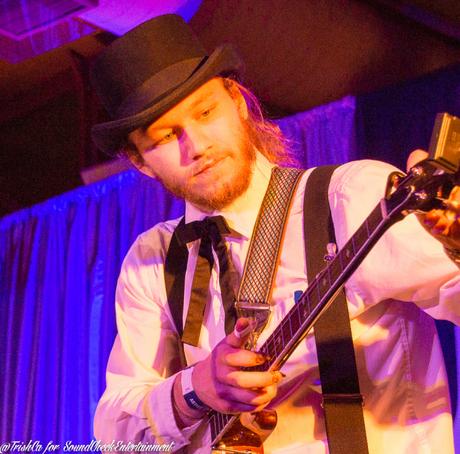 It had to be close to 2:00AM when Lindsay Broughton took the stage. The crowd might have been thinning a little but Lindsay kept everyone on their feet. Love Lindsay, great sound, great smile.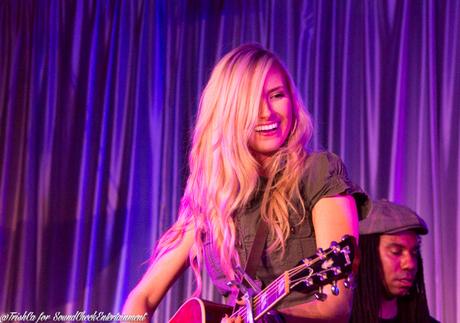 And the last act, at least for us, were The Wild! Recently signed with eOne, they'll be playing Cherry Cola's on the 20th. Fun, energetic, loud, if this sounds good to you, The Wild! are your guys.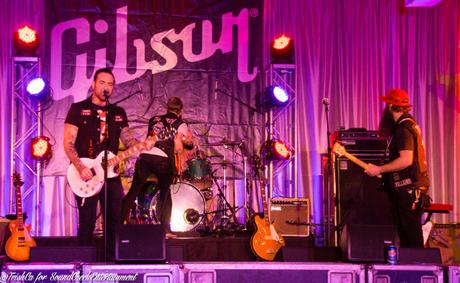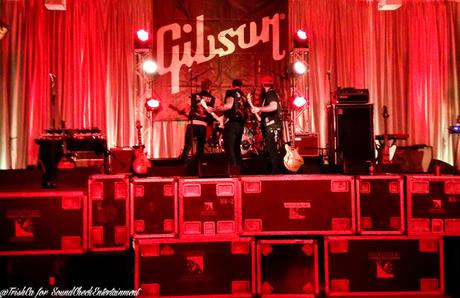 It was an amazing night, full of many, many memorable moments. It was good to see old friends, new friends and all the amazing bands!