True Story: Choosing our wedding music was the second biggest task of wedding planning. Although it was approximately 9 jillion times more fun than venue-hunting, choosing The. Perfect. Music. for every moment of our special day was a huge process. Did it need to be? Absolutely not. Unfortunately, I am Type-A to a fault, a Virgo, and far from an audiophile, but very very into the idea that we all have an internal soundtrack. Like I'm strolling down State Street to The Mowgli's or Billy Joel on any given day. And I don't even have earbuds in because I can't get the damn LifeProof case off my phone.
That kind of internal playlist. So unless each fabbity fab fab moment of the day was queued up with the appropriate tunes all was lost. Add to this the obligatory "input" on each portion of the day's playlists: "Well, if you don't play all Ella Fitzgerald/Frankie/Dean/Perry, your Father and I will just celebrate once the wedding is over," or "YOU HAVE TO PLAY DEADMAU5. PLAY DEADMAU5." It is a recipe for completely unnecessary anxiety (story of my wedding planning.)
Luckily, we hired the World's Greatest DJ Andrew aka Supersede via Scratch Weddings. No they didn't pay me to say this, I actually paid them an a**load of money for the privilege of saying this, but seriously if you're looking for a South Florida wedding Dj, he's your guy. He had the entire dance floor full of guests from various divorces/remarriages/stages in life/age ranges from the minute the reception started.
But what did I do about the portions of the day Supersede couldn't personally time perfect music for my every blink? I woke up at 5 am on my wedding day. And only stayed in bed 'til 6 because I promised my MOH I would. That ish needed accompaniment. Luckily for me, I'm crazy, and spent days creating a getting ready playlist. Also luckily for those who choose to forgo a DJ, because I also made a "rough draft" of everything I planned on paying Andrew + Scratch a small fortune to play. You know, so they would understand what I meant when I said "I want the cocktail hour to be a sort of Malibu hipster lounge type feel." And you know what? They understood.
Getting Ready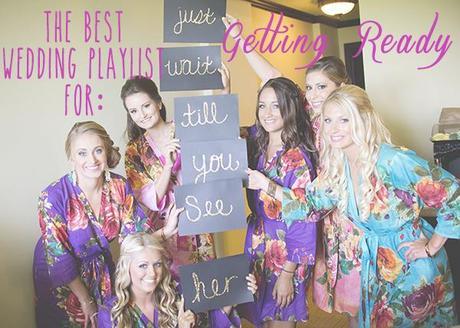 Original Photo by Rubber Boots Photography
The vast majority of wedding getting ready playlists I found were all about wedding songs. Like songs about getting married, being married, being in love, etc. And they were all like an hour and a half long. Now I don't know about you, but I cry at the drop of a hat. I cry at Publix commercials. I most certainly cry when a makeup artist tries to line my lower lids. So I needed my tunes to be a little less sappy and a tad more Beyonce. This playlist got me off on the right foot, but still, 25 songs? That's about how long it took to get one of my bridesmaids through hair and makeup. So how to extend the playlist through a whole lotta updos? Like this.
Cocktail Hour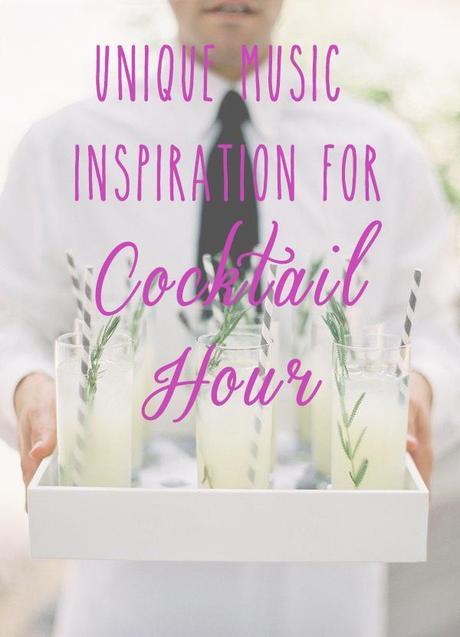 Original Photo by Jose Villa
See above: Malibu Hipster Lounge. That's what I requested, was it delivered? I'll never know. Dr. D&D and myself spent every cheese-display-filled moment of that hour off on our own, basking in our newlywedness. Our bridal party brought champagne reinforcements about half way through, but I'll never taste the raspberry coulis or red pepper hummus. Fortunately, my MOH has an ear for detail and assured me the vibe was very much this.

Reception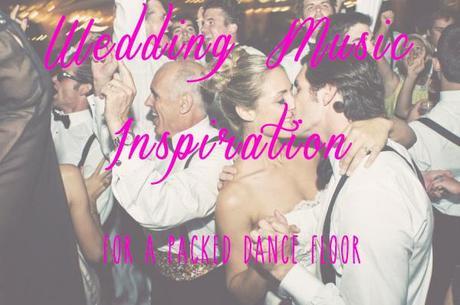 Original photo by Sean Money + Elizabeth Fey
What didn't I want played?! Oh wait, a lot, as it turns out. And there's actually an extensive list, excerpted below:
I Gotta Feelin/Hot in Herre/let's get it started/the time/Overplayed Bar Mitzvah songs
Chris Brown
Anything that's ever been on Jock Jams
Any kind of dance/slide/cha cha/ shuffle/dougie/linedance/song that tells you how to dance
jimmy buffet
we are family/carwash/mountain high/celebration type songs
lady in red
country
The rest of it was the perfect mix of big band classics, college bar favorites (Don't you dare Stop believin'), a sliver of mainstream House, and plenty of pop. The result? Let's just say I'm glad I didn't buy a fancy monogram gobo for the dance floor because no one would have seen it all night!
Basically we wanted our wedding music to be the kind of music we'd play at any party we'd host (but way better). We didn't want to be tied to what was expected or typical, but we did want to honor some traditions and keep things fun but classy. I hope these help with some inspiration!
Other highlights:
Reception Entry: Tongue Tied by Grouplove
First Dance: When I Fall in Love by Nat King Cole
Cake Cutting: Everlasting Light by the Black Keys
Bouquet Toss: Girls by The Beastie Boys