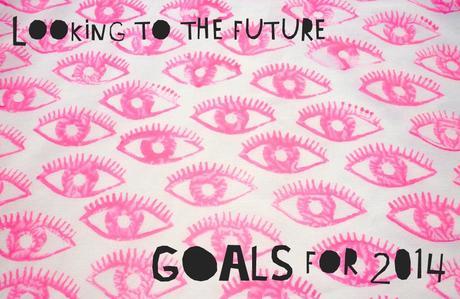 I know New Years resolutions aren't great, and they generally don't last, but goals are a whole different kettle of fish. This time of year gives a great opportunity to look back on past achievements and disappointments and set out plans for the year ahead. I really enjoyed marking myself against last years goals, so it's about time to make up a new set. Here we go.
*Collaborate with others.I'm really interested in collaborating with other designers, creatives and bloggers. I like the idea of blending skills and trying out something new. One problem with this is I can be rather shy and find it hard sharing my ideas with others. The other problem is, I'm a bit of a control freak. I like to be in charge so much that I insist on taking all my product photos myself, even though my other half is a photographer! After working together with my best lady on our blog I feel I am getting better at being part of a team, so I'm hoping making collaboration one of my goals will push me even further. The shy part may need a bit more work though.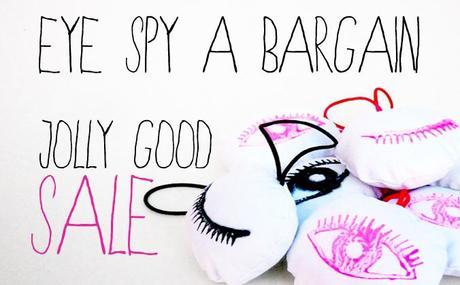 * Promotion is not a dirty word.Like a lot of makers who create products, I feel I am really bad at promoting them. I spend so much time designing and assembling my items but never give them much of a fanfare. I think it stems from feeling a bit inadequate next to all the other amazing stuff being created and probably a bit of that shyness I mentioned earlier. But my creations deserve a bit more of a parade than a little blog post and a few tweets. Now I just have to work out how to do it in a engaging way rather than in a car sales person kinda way. That'll be easy, right?? PS I have a little January sale on right now, check it out here (see what I did there, such a slick promoter already).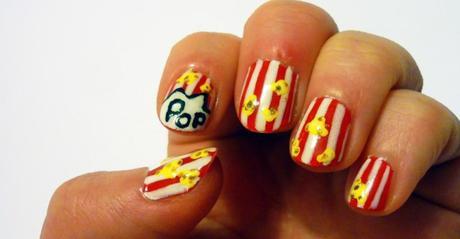 *Learn a new skill.In 2013 I got really into painting my nails and creating mini "works of art" on my finger tips. Having had a number of jobs that didn't allow any nail polish at all, it was good to get creative and I also found it quite relaxing. I think I managed to create some fun designs but I would like to take it a step further. I've already researched a couple of nail art classes so I'm hoping to get signed to one this year.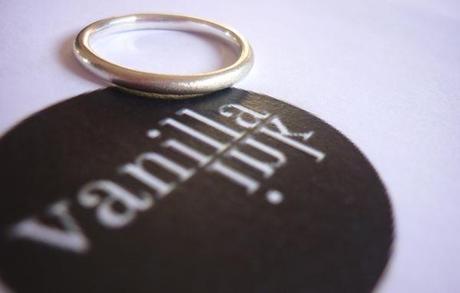 *Make a jewelry collection using metalwork.Learning to make jewelry using precious metals has been one of my goals for the past couple of years. In 2014 I'd like to make use of what I've learnt and create a collection of silver jewelry that will be available through Jolly Good. The Vanilla Ink Drop Ins will be a great help with this, allowing me time in a workshop without having to shell out on all the equipment. This will give me the perfect opportunity to design, play, make mistakes and ultimately produce a cohesive mini collection that people will, hopefully, like.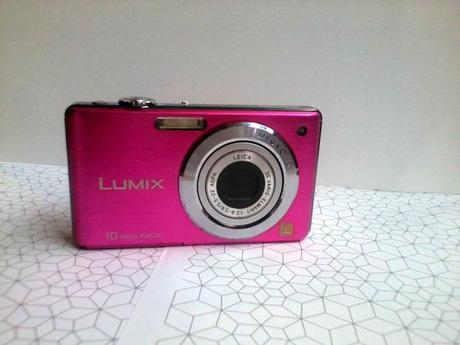 *Buy a new camera. I have a lovely little pink point and shoot camera that is rather good quality for it's size. I take pretty much all my photos with this, including those for blog posts, product pics and my everyday adventures. It definitely gets worked hard and has done me proud along the way. But, with ambitions of more blogging, fancy new products and a potential website redesign, I'd like something with a little more power. I'm thinking a fandangled SLR or even a nice Bridge number, along with a class in how to use it. Would love to hear if you have any recommendations.
*Have fun.And, since I did so well with this one last year, I thought I'd try it again. There are less big occassions on the horizon for 2014 so it will be even more important to make time for fun, catching up with all my lovely friends and hopefully making some new ones too.
Well that certainly gives me plenty to be getting on with. Any hints, tips, suggestions, extra hands are more than welcome!
What are your goals for the year ahead? Do share.