I weigh 86kg. It's been a long time since I pushed the scales that high. It means I am much faster at falling down hills and harder to stop when I run into people but other than that it is way higher than I want to be.
I am starting the new year with new hope of things being awesome, unlike the start of 2012. I am going to approach this year very differently to previous years in terms of health and training. Did I really just say the "T" word?
Racing
I have set myself two massive running challenges this year which I am calling my A races. I have one B race and then a few fun runs. I am still deciding on a few things but the difference this year is that I am doing a lot less events.
My two "A" races are;
Double Grand Union Canal Run - May (290 miles)
I have never run more than 153 miles non-stop before. I know I can run all day and all night and then all day again. The most I've ever been on my feet was 39 hours in Badwater. I have run races where I have been on my feet for more than 24 hours 6 times now. I know I can do a day and a half of running without falling apart. I wonder what would happen to me if I extended that to two days, two and a half days, three days, more?
This will be the "new territory" I will be treading when I attempt to keep myself going for more than twice as long as I ever have before. I know I can do the GUCR or the Spartathlon or Badwater. I don't know I can run nearly 300 miles in one go.
When I say "one go" I will obviously rest and sleep at some point (probably). The clock is always ticking though and to give me motivation to keep going at a reasonable pace I am actually going to run the GUCR in reverse before the start of the actual race and then run the race. Starting approx 42 hours before the GUCR I intend to run from Little Venice to Birmingham in about 38 hours, have a rest and then join the other runners on the way back to London and hope to finish the second leg in the cut off of 45 hours.
I thought of doing this about a year ago and mentioned it to Mimi Anderson whose eyes lit up at the prospect and she is doing it with me. Now we are both committed. I thought long and hard about whether it was right to do this, we in no way want to undermine the race or deny anyone a place. It was a tough call but in the end we decided it was a good thing to do.
Double Spartathlon - September (306 miles)
There are many versions of the story that unfolded 2500 years ago. Some say that a messenger ran 26 miles from Marathon to Athens and died. Some say he ran from Athens to Sparta to summon the Spartan army to help in battle. Some say he ran from Athens to Sparta, was turned down and then ran back. I've run from Marathon to Athens before, I've run from Athens to Sparta three times now. I've not yet completed all possible versions of the story and run back from Sparta to Athens.
I may have mentioned before that this is my favorite race. I didn't think it would be when I signed up the first time, I just regarded it as a "must do". But many things about this race just force me back year after year and next year I want to make it even more special.
I am in no doubt that this will be the hardest thing I have ever attempted. Yes I am including LA-NY in that. In contrast to the GUCR I intend to complete the race first and then head back to Athens. I know too well just how hard it is to finish this one way and this year as I was nearing the end, staggering in the heat I said there is absolutely no way I am going to be able to do this twice next year.
But there was a time when I thought there was absolutley no way I'd be able to run 153 miles non-stop. I am again running this with Mimi who said that it's different when you go in knowing that you have to run 306 miles rather than 153. I will have to take her word for it and see.
The hardest thing I will ever have to do will be turning away from that statue after 153 miles of blistering running and then heading back to do it all again. That will suck.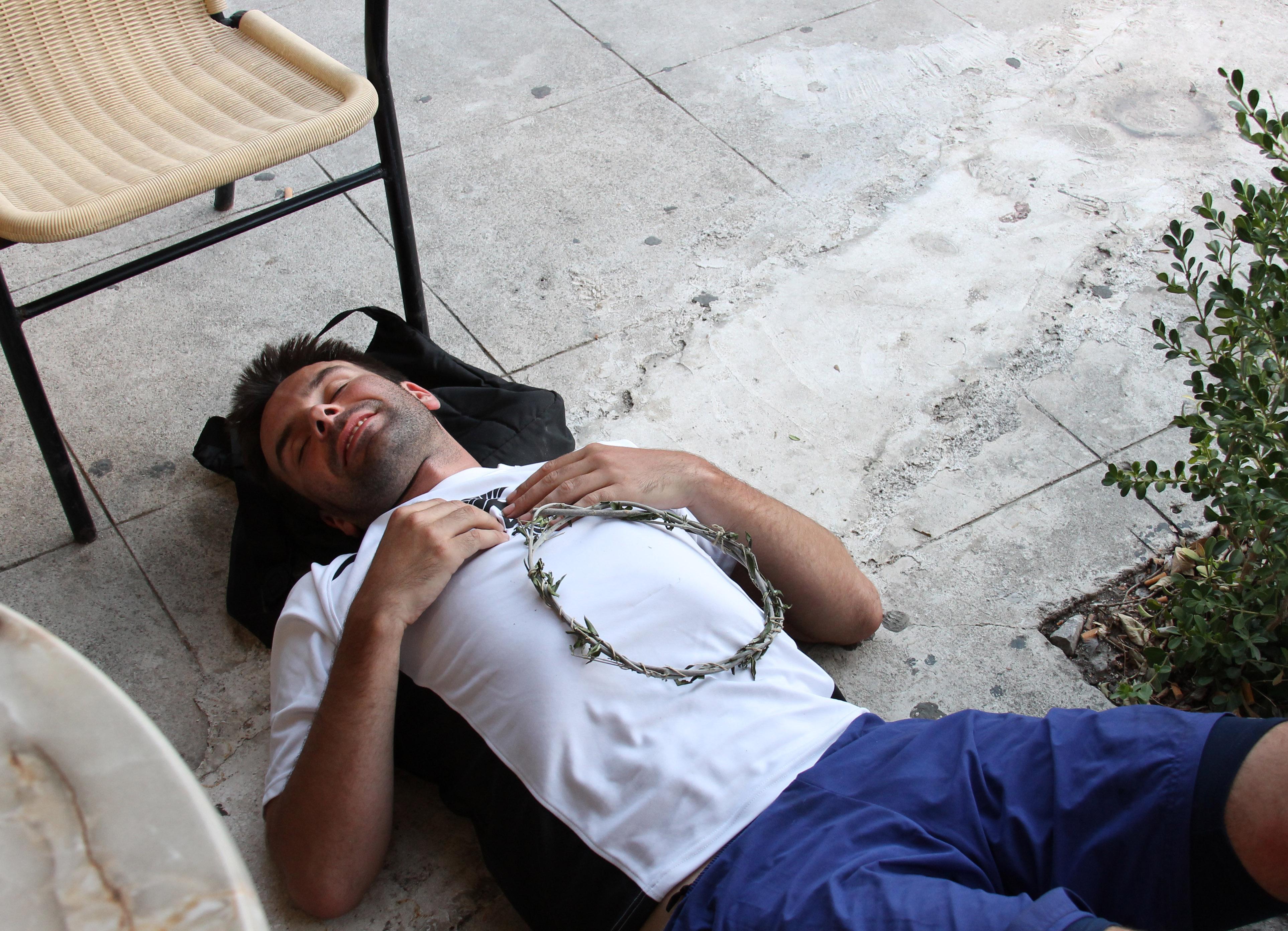 And now you have to run back....

The "B" race

My "B" race is the Northburn 100 in March in New Zealand. 100 miles and 8000m of climbing in Mordor wilderness, this looks incredible. "You don't race it, you survive it". It will be a week after I get married to Gemma and it was her idea to do it. What a lovely wife she is going to be, it's as if she has taken inspiration directly from the "Don't for Wives" book published in 1913 that I got her for Christmas. "Don't object to your husband spending Saturday afternoons playing cricket just because you can't play, you can watch and derive pleasure in him enjoying his outdoor sport". Thankfully times and attitudes have changed in the past 100 years, cricket is no longer regarded as a sport.

But this race looks awesome and will be really hard. I am really looking forward to it. Check out these awesome photos.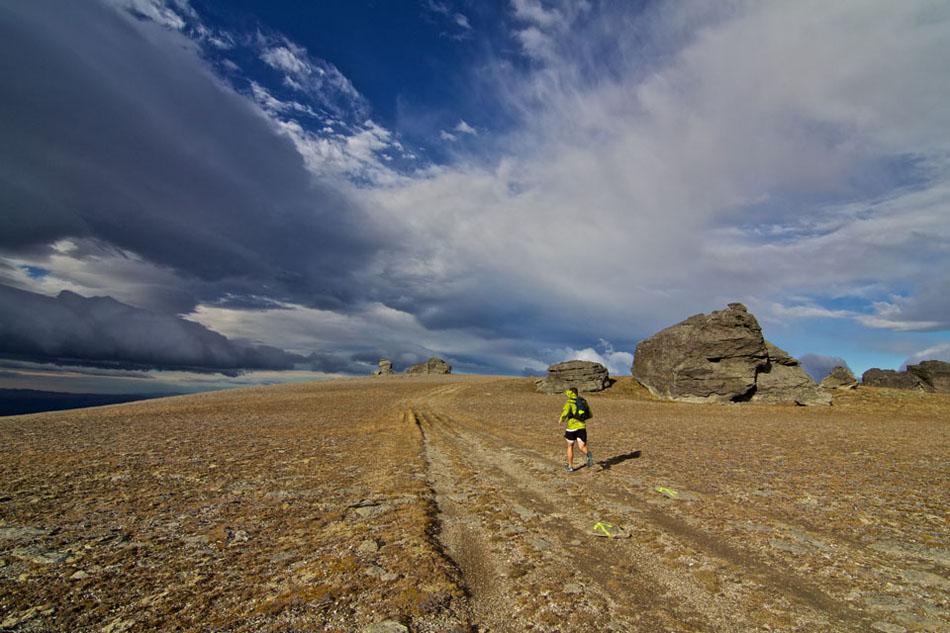 Other races

There are a few things I am doing for fun. The start of the year will not be right without running the Country to Capital ultra in January. I love that race, seeing everyone looking fat after Christmas and making various comical attempts to leg it for 43 miles. I may puke this year.
The only other two races I have planned are in the middle of the Summer. The Mont Blanc 80k looks like it will be slow. 50 miles and 6000m of elevation and a 24 hour cut off shows how long they are planning on having people out there. A week after that (if I can somehow figure out how to get to Greece from Chamonix without spending a fortune) is the Olympus Mythical Trail 100k in Greece. It looks stunning. 100k, 7000m of elevation and probably very hot. Should keep the Barkley training ticking over..
Oh and at the end of April I am running the Shakespeare Marathon, more about that it a bit.
Right now I am torn between two events in August. There are now just 6 days left to register for the UTMB, 100 miles around Mont Blanc. I tried this race a few years ago and only completed 2/3 of it as there were landslides. I don't really have too much desire to do it but it does look like a fun weekend away with friends. If I did it I would not try to go for a decent time, I would just go to eat the cheese. I will have to practice avoiding getting my eyes jabbed out by twats with walking sticks.
The other event I am drawn to is the 48 hour track race at the Ultrafest. I have never done a 24/48hour race before and reckon 48 hours would be the limit I could go for without needing to sleep. However the risk for this would be that unlike the UTMB I would feel like I had to run as far as I could (I reckon I could do over 200 miles) and hence screw myself for the main event in Greece a month later.
Decisions decisions.
Training
Oh dear, I just used that filthy word again. I don't think I have done anything you would call "training" for years. I run events for fun and that gives me the base to do bigger events. When I ran across the States I was told that the first two weeks were the training and they were right. I have not been to a track for years, done any "fartlek" or tempo or whatever. I've just been clocking up miles. I feel like right now if I had to I could run 150 miles or across a country. How do I train for running 300 miles?
I don't think there is a way I can "train" for running 300 miles that I can do in the next 5 months. In the last 5 years I have run about 16000 miles, run 100+ marathons and ultras and 6 times run over 135 miles in one go. I don't think there is much I can do that will make me better prepared for running 300 miles than I am now and so I am going to do something a bit different and potentially a bit risky, I am going to train for a sub 3 hour marathon.
I plan on training 60-80 miles a week as if I were going for a sub three hour marathon in April. Apart from the minor digression of a 45 miler in Jan and a 100 miler in March I do not plan on running any long distances in the next 4 months. I may do marathons as training but my intention is to run as many 5k, 10k and general fast running as possible. In the Shakespeare marathon in April I will see whether I can run a sub 3. I will find out a month later whether it worked.
Eating
My favorite subject. I like to eat. There is something quite satisfying about running all day and then eating a load of food. However to complete these runs (and to fit into my wedding costume) I need to lose a few pounds. Actually I hope to get down to 75kg by March, that's about 1kg per week. I am saying this all out loud on a blog so that I get badgered into doing it.
I had an idea about making this fun, or at least interesting. I am going to pick various foods and cut them out of my diet for one month. This I hope will do two things, one it will see whether I can live without a certain type of food for a month and two it will give me a chance to explore food in the way I did when I tried veganism for a while a few years ago.
First up is sugar. In Jan I am going to give up adding sugar to things and eating sweets, the hardest part of this will be not having it in coffee.
Other things I will give up in the course of the year are - Gluten/wheat, caffeine, dairy, meat, all animal products (so be vegan for a month), eating out/takeaways, modern food (so eating paleo for a month), processed food (so cooking everything from scratch). I still have three more to find. Gemma has suggested one that begins with "A" but there is no way I am giving up aubergines. The month after the double Spartathlon I suggested to Gemma that I might have to give up something beginning with "S". She was not having it though, I still have to have a shower every day.
Writing
I hope to have a book published early next year. I am more likely to self publish it as publishing does not really pay for itself. I don't anticipate making big money on it but it would be nice to buy some time to do more writing and running.
I have plans for another two books as it stands, one will be an online book that will be available on this blog for free, another is more of a creative idea. I hope to have all of this done by the end of the year.
I want to blog more. I read a hell of a lot of books and should review things more. I have yet to do product reviews or too many advice articles and want to do more writing for magazines ro websites and plan on pushing that more.
I also want to speak more, I enjoyed every time I spoke this year and want to do more of that. I like preparing the presentations and trying to think up funny things to say and then panicking that no one would get them. That's usually gone OK.
Race Directing
This year was a first for me. I (sort of) organised a race. Well I came up with the idea of the Piece of String race and overall it went well despite the horrific weather. It will be repeated again next year, possibly with a larger field. Who knows whether the miles they ran this year was on the "short" or "long" end of the scale. Who knows whether we'll use the same scale again next year? I certainly don't.
Oh an I have another idea. Will have to convince James Elson that it is a good idea....
Coaching
OK, I am not planning on "coaching" as such but I have recently taken a run leaders course and plan on helping out at Serpentine running club sessions. I am going to see how it goes. I'm not sure whether I am the person to coach people but am open to it.
And finally..
Team Spartathlon
I am going to take personal responsibility for getting more UK runners running the Spartathlon next year and also helping more to finish. I want to try and organize a proper "team" with a website, videos, kit, sponsors and all that. Am not sure how to do this as yet but just putting the idea out there in case someone has any thoughts. Sponsors, media, website techy people and of course runners.
I have just bought 10 new pairs of running shoes, lets smash them.