So, here we are at the end of 2012. This year has flown by, hasn't it?
Lots of great things happened this year; REESEATOMIC.COM.AU turned a year old, got invited to many different special events, took myself to Sydney IMATS for a third time (second year as a Beauty Blogger) and met so many YouTubers and other fellow Beauty Bloggers, as well as many readers.
I thought I'd write a wrap up post for 2012 and bring to you my Top 12 Hit & Misses of 2012. Not all are makeup-related, just FYI.
Thank you all for visiting my blog and following me on Twitter and reading my posts. It is much appreciated!
I hope to see you all again in 2013 for another year of fun, games and all things beauty.



1. KORA Organics
all
My favourites…

KORA Organics Soothing Day & Night Cream, $59.95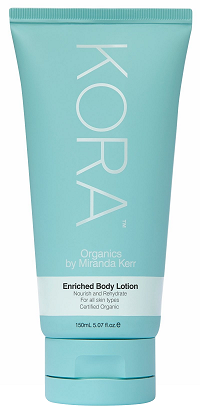 KORA Organics Enriched Body Lotion, $49.95


KORA Organics Cream Cleanser, $44.95
KORA Organics available at KORAOrganics.com.
Also available in the beauty department of David Jones*. (Price may vary.)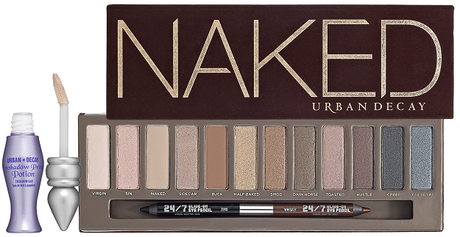 2. Urban Decay NAKED Palette
This year we heard that Urban Decay was going to sell their products to China and shortly thereafter, they retracted after an overwhelming uproar by their loyal customers.
One product that I've been hooked on this year has been their NAKED palette.
The shades I've been using throughout the year have been: Virgin (satin), Sin (shimmer), Naked (matte), Sidecar (glitter) and Buck (matte). I think I might buy them individually when I finish this palette because I haven't touched any of the other shades and seems like a waste.
Urban Decay NAKED palette is available on Beauty Bay for $58.20.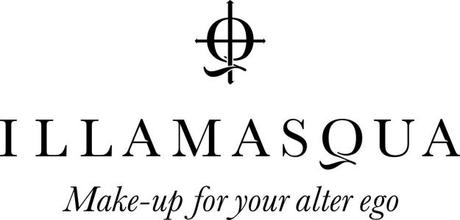 3. Illamasqua's over 30% price drop
This year we've seen Illamasqua drop their prices of their products permanantly, while still pulling a profit for the brand.
Initially I deterred from every buying from them because of their prices, but always admired their pigmentation, the quality of their products and of course the packaging is just to die for!
Now that they don't have a hefty price tag they're now one of my first stops when I'm shopping for a new product.
My favorite product is their brow cake in Peek, which is pretty much the best brow product in powder form I've ever used…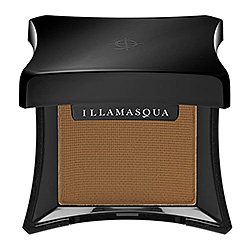 Illamasqua's Brow Cake in 'Peek', $22.00
4. Rosehip Vital Certified Organic Cold Pressed Rosehip Oil
So, I didn't really know what the difference was between cold pressed rosehip oil before til I did some research on it. Apparently, when rosehip oil is being extracting from the plant, the heat of the machinery used decreased the quality of the product.
Now, I don't know how much truth there is to that but I'm found that this particular rosehip oil was quite good on my skin. It definitely smells different to other organic rosehip oils I've used before.
This rosehip oil is a little on the expensive side. I bought mine from Chemist Warehouse for $25.00. I don't know if you can find it cheaper anywhere else, but it's definitely worth the money.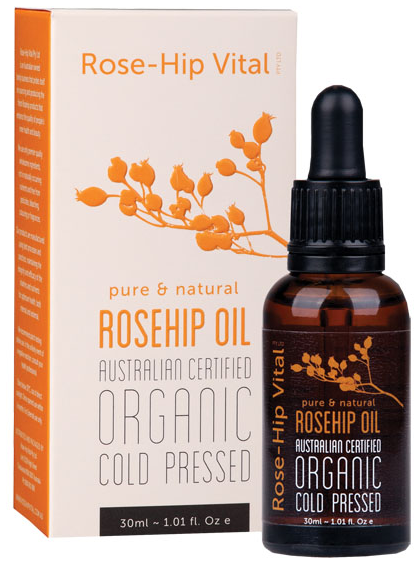 5. St. Ives Invigorating Apricot Scrub
This has been my number one exfoliator this year. I admit, it's not the greatest out there but I'm finding the crushed apricot seeds in the product is great to use on the face for a thorough clean.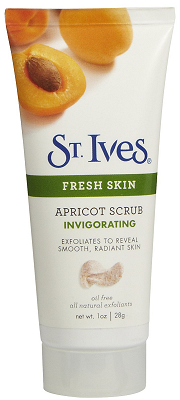 St. Ives products can be found in any supermarket, most chemists and Priceline for around $10.00.
6. Aēsop Chamomile Concentrate Anti-Blemish Masque Control
This has been my lifesaver for breakouts. I haven't had many freak-out moments for my skin this year – maybe three total – but when it has, I've used this and it's calmed my skin down and start the recovery process. This product won't work overnight but it does help immensely.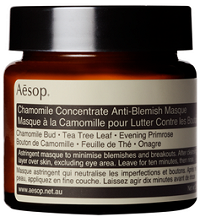 Available at any Aēsop store or counter in Myer and David Jones for $49.99 (60mL).
7. Sigma F82 Round Kabuki
While everyone else is obsessed with the F80 Flat Kabuki to apply their foundation, I've been loving the F82 Round Kabuki. I don't know what it is about the rounded shape; I find that it applies better and buffs effortlessly. I also have the F80 – still a fantastic brush – but I just feel more polished when I apply my BB Cream with the F82 instead.


Available at SigmaBeauty.com for $18.00 (excludes shipping).
8. Smith's Rosebud Salve
There has been an ongoing joke between my fellow Beauty Bloggers and I about this product. But jokes aside this is probably the most amazing multi-purpose product I've come across this year.
It has a slight scent of roses – which is always nice – but the product is thick, soft and works amazingly. It has replaced my beloved Lucas' Pawpaw Ointment.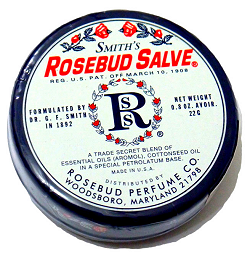 Scotty's Makeup
9. Kiehl's Ultimate Strength Hand Salve
In keeping with the love for salve, this has been heaven for my paws. Working in health/medical, you have to wash your hands ALL THE TIME and even when I wasn't working in health I had gotten into the habit of washing my hands anyway. So, naturally my hands got really dry a lot of the time. But applying this straight after has helped prevent my hands from drying out. It also smells really fresh – devine!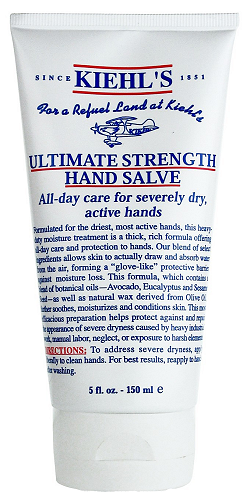 10. Echolife's Lavender Facial Mist
This product has been a massive help to myself and my skin just before bed. After I've washed and cleansed my face, after I've applied my moisturiser I spray some of this on my face and then lay down. It relaxes my skin and I fall asleep very quickly too.
If you haven't tried it that way, I implore you do so!
Also, their customer service is quite possibly the best I've ever encountered online.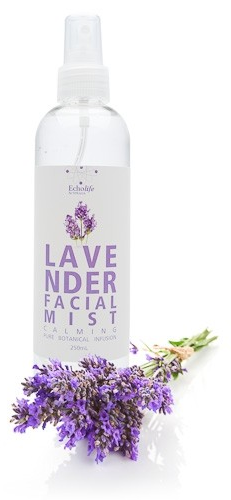 Echolife.com.au
11. Revlon Lip Butter in 'Sweet Tart'
This has been my most worn this year. Instead of wearing lippy I've been colouring in my lips with a lipliner and instead of applying more lipstick on top, I've just been applying some of this to give my lips some shine and moisture. It helped tone down the lipliner as well.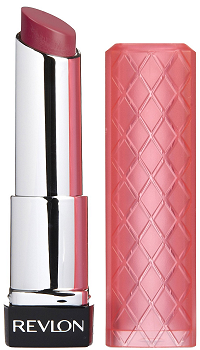 12. TOPSHOP Cream Blush in 'Prime Time'
This year I really got into blushes. I don't know why I didn't use them before. I've used a lot of different blushes and I'm still getting the hang of application too, but I'm finding that cream blushes have worked the best for me (this might change as I start using more of it) but I find that it stays on longer than powder blushes do.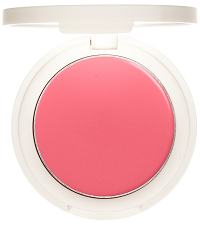 TOPSHOP

1. M.A.C
M.A.C. By Request
Also, customer service training for your MUAs. Just a thought.
2. Overpriced shipping
This year I've noticed that a lot of online stores charge an arm and a leg for shipping. Not to mention, shoppers pay good money for their products and have to wait a week or more to see what their hard earned money was spent on.
I can't even remember how many times I've purchased something and shipping costs $10.00, but when I actually get it in the mail and $1.60 is spent on sending it. This really pisses me off because where does the other $8.40 go? Petrol money for them to drive down to the post office? A customer service fee?
I'm not saying that I hate paying shipping fee, all I'm getting at is I want to pay what's fair. So, if the post office says my parcel will cost $1.60, I want to pay that much.
Also, props to all those online stores who provide FREE shipping. You are all legends in my book.
3. Sneaky product advertising
I'm mainly referring to skincare products that say they're sulfate and paraben free, yet they have such a massively high alcohol contest. URGH! Hurts my skin just thinking about it.
When I see this on the back of packaging I am instantly turned off the product and won't buy it anymore.
4. Pushy PR companies
My blog is PR friendly but this year I've noticed that there have been some PR companies that haven't been blogger friendly.
When I get sent products to review, I assume that the PR company have read my discloser statement which says I don't always write reviews on everything I get sent. Fact of life, I can't sit here and write product reviews all the time, but there are some PR companies that email incessantly asking why I haven't posted a review yet and while I've always been happy to send products back (which I have done in the past) I think they've really got to remember my discloser. It's there for a reason – take note!
5. L'Oréal buying Urban Decay
I know what some of you will say, this would potentially be a GOOD thing because L'Oréal is such a universal brand that hopefully Urban Decay will be able to sold in Australia.
Bottom line, YES Urban Decay being easily accessible in Australia would be awesome but let's not forget that L'Oréal is NOT cruelty-free.
Yes, we've read the press statements of how Urban Decay products still won't be animal-tested even when being sold under the L'Oréal brand.
However, my problem with L'Oréal is this… while I acknowledge that they have made changes and finding alternative methods other than animal-testing to ensure that makeup and beauty products are safe for human use, truth is they're only doing this because they don't want to lose customers – not because they've grown a conscious and realised that animal-testing is evil.
And when I say they've found alternative methods of testing their products – animal-testing still exists in the L'Oréal family.
6. "Guru" behaviour
I think when you're a beauty blogger you notice this a lot more than others. This year I've witnessed some disgraceful "guru" behavior by other beauty bloggers and YouTubers.
Guru behavior are those to think they're so above everyone else. Those who don't follow their followers, don't answer tweets, comments, emails nicely – if at all – and who just demand things just because they have a YouTube channel.
Although seeing this is mildly amusing at times, it more than often humbles you than entertains you. It's a reminder who not to turn into and be thankful for what you have.
7. Justin Bieber's girl fragrances
I don't really quite understand the idea behind this. Sooo… when Justin Bieber put his face on the 'Someday' fragrance, does that mean he made that perfume for girls? Is it what he likes his girl to smell like? I don't quiet get it.
Can someone educate me please?
Also, is it just me or has JB completely ripped off the idea of his 'Someday' perfume bottle off the legendary Marc Jacob's 'Lola'? I think so!
8. Illamasqua's customer relations FAIL
Take a look at this picture…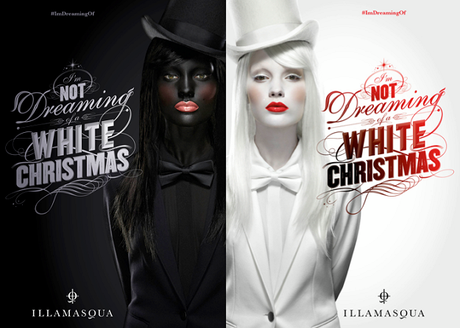 Although I'm not overly offended by this photo, I do see how some people can be. I think it's in poor taste by Illamasqua, who have done so many great things this year but to finish of 2012 like this? Oh no you di'int!
This was best summed up by Michaela, HERE!
9. Apivita products
For the first time EVER I gave a product half a star and that only because it smelled nice. Want to know which one? It was this product by Apivita.
I am so disappointed in this brand's products this year. I'm sure you've seen their products in Myer and Priceline but for some reason it just doesn't work for me.
I've also tried their Express Gold with Royal Jelly too and it just doesn't work. It feels like a silicone film even after I washed it off.
10. STILL paying $55 for foundation
Honestly, what do cosmetic company think we're made of? …Money? I think a lot of cosmetic brands needs to take the lead for Illamasqua's 30% price drop.
11. The Shire
For those who don't know what 'The Shire' was, it was the Sydney/Australian version of Jersey Shore, which was all types of wrong.
I'm so glad that it got canned in the first season.
12. Nicki Minaj
I don't understand the concept of Nicki Minaj. She's apparently teacher of the year along side Lil' Wayne – in what sick demented universe did this happen in? Honestly.
While I know the article wasn't written in favour of Nicki Minaj or Lil' Wayne, I just can't believe it's ever come to this.
I used to like Nicki, but when I saw her video for 'Stupid Hoe' at the beginning of this year I was repulsed by her. What kind of a message is she conveying to young girls, what kind of "inspiration" or example is she setting?
And maybe it's just me but every time I hear her voice on the radio – doing interviews, not singing – she sounds intoxicated. Is it just me? Worst music artist of 2012.
What are your Hits & Misses for 2012?