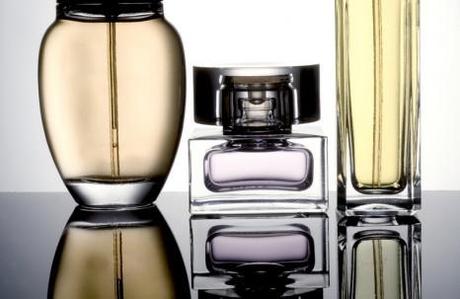 This weeks post is a guest blog by Jasmina Milanovic
Summer is almost over and all that this means to me is that it's time for back to school shopping. But like I tell my customers by the time we get the kids back into the groove of going to school, back to soccer or football, karate, dance, etc, not to mention all the homework and all that volunteer work that we do at the school, it will be time to start thinking about Christmas, Yes Christmas!!! The kids have their lists ready but do we?
How To Sample Perfumes
As a fragrance consultant, one thing I like to put on my Christmas list is perfume.  But how does one even begin to know what scents to buy?  During all of those runs to the mall for back to school shopping stop by any fragrance counter and spray a few cards with some new fragrance.  Pick one or 2 of the above and spray each hand (remembering what you sprayed on each hand can be tricky).  Wear it for the day. Then, repeat each time you go to the mall. Before Christmas you will have your list.
My Go to Fragrances (Prices listed are Macy's in USD)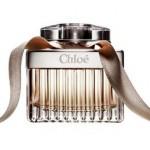 Chloe (the new edition) by Chloe. Feminine. Elegant. Chic. Chloe captures the spirit of women. The scent is fresh, smooth, comfortable and totally addictive; a sublime powdery rose. $110.00 for a 2.5oz bottle. This is my absolute favorite; I can't wait to smell the newest edition Love Chloe.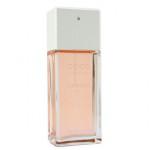 Coco-Mademoiselle by Chanel a sexy oriental fresh sent starting at $80.00 for a 50 ml bottle and $115.00 for the 100ml of Eau de parfum. The better deal is always the bigger size
 Other Favorites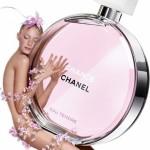 Chanel's Chance Eau Tendre The new generation of Chanel fragrance wears very light. The only downside is the longevity since it is a toilette. It was one of the top sellers in 2010 when it launched.  $68.00 for the 50ml and $90.00 for the 100ml bottles.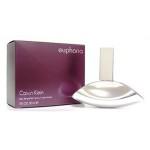 I also love to wear
Euphoria by Calvin Klein
.  Euphoria is a provocative, sexy and sensual fragrance starting at $62.00 for a 50ml bottle and $80.00 for a 100ml Eau de Parfum. We all anticipate the launch of
Forbidden Euphoria
which is a very sensuous fruity floral fragrance that they hope will do as well as the original.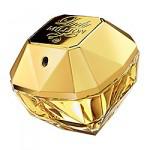 Lady Million by Paco Rabanne A stunning, fresh, woody-floral fragrance that is glamorous and elegant at the same time. A great pick for the fall. Starting at $68.00 and $88.00 per eau de Parfum Bottle. Paco Rabanne also made a 1 million for men.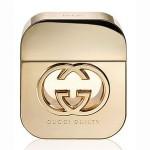 Gucci Guilty for Women combines the richness of amber and the fresh femininity of lilac; a very soft and powdery sent. Starting out at $75.00 for the 1.7oz and $95.00 for the 2.5oz.of Toilette.
 Must Have Newly Released Scents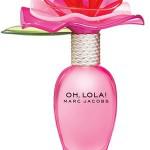 Oh Lola by Marc Jacobs A floral-fruity fragrance starting at $68.00 for a 50ml bottle and $88.00 for the 100 ml Eau de Parfum.  This is a new fragrance, which launched this August with great results.  It is the revamp of the popular Lola perfume.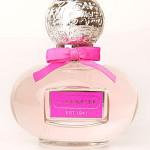 Coach launched their newest flanker (A fragrance based on the successful formulation of the original, but with a new note or two added in)
Coach Poppy Flower
last month. I did not care for their prior fragrances; Signature Coach and Legacy.  The original Poppy however is a very nice fragrance. I think the Poppy Flower will do well also. It starts at $65.00 for the 50ml and $85.00 100ml.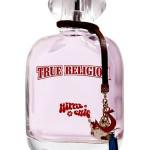 True Religion launched a new fragrance in March: 
Hippie Chic,
a very fresh fruity and fun fragrance. The only downside is, it doesn't last long.  Hearts and Daggers by Ed Hardy is very similar and lasts from morning til night. The Hippie Chick starts at $59.00 for 50ml and 100ml of eau de parfum for $79.00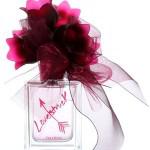 Love Struck by Vera Wang is a sparkling rich floral fragrance with woodsy undertones; possibly her best perfume yet. Starting at $68.00 for 50ml bottle and $78.00 for a 100ml Eau de parfum.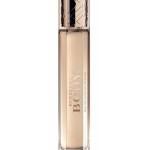 Another must is
Burberry Body
launched in August of 2011. The fragrance features notes of Freesia, Green absinthe, Peach, Rose, Iris, Sandalwood, Cashmerean Musk, Amber and Vanilla.  It is described by the luxe brand as 'feminine and effortlessly sensual".
Look for the debut of designer Vince Camuto's first fragrance by the same name in September of 2011. Its top notes are enriched with intoxicating notes of rum absolute and osmanthus nectar.  Yum!
I hope that this helps all of you. Sometimes it can be overwhelming just walking into the store.  After you've smelled 10 perfumes, you're done. They all smell the same and coffee beans can only help so much. Good luck fragrance shopping!
Discussion
What are your top fragrances?  How do you find new fragrances to wear?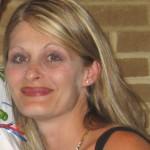 Jasmina is a mother of 4, and a fragrance consultant for Macy's.