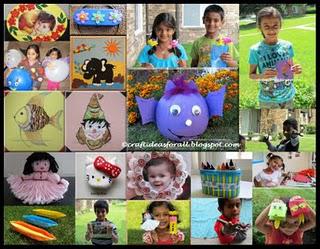 It gives us immense pleasure to get the nomination for The Best crafts for Kids blog from Parents Magazine for the year 2011. We have been a great fan of Parents Magazine for long. Its like an honor to be nominated.
Parents.com brings you the best mom blogs and dad blogs on parenting advice and tips, parenting news, baby and toddler development, raising kids with special needs, adoption, homemade baby food, craft for kids, books for kids and more.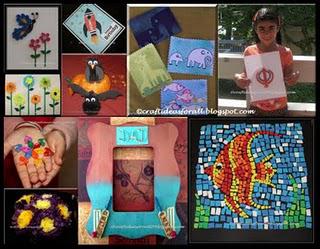 We thought it is a great opportunity to share some of our all time favorite pictures. It does have some of the crafts made by all the kids we worked with or rather we had the time to take pictures of and some most liked crafts.
Please vote for us and help us be the winner. It will mean a lot to us.
To vote simply click on the badge on the right hand corner of the blog or simply click
here
.
Thanks for reading and following.Kudos to all the amazing kid crafters and their parents for encouraging these little artists. Its been an amazing crafting journey and is becoming more fun filled one with you in it.