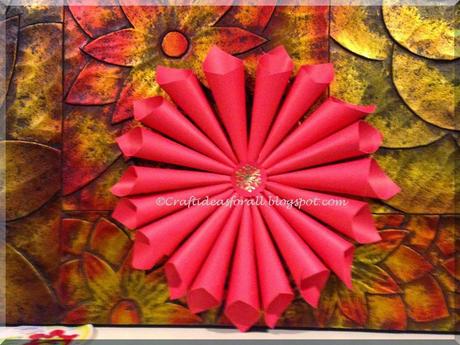 I made this Christmas tree topper with my 4 year old son last year. It was the first year we were decorating our Christmas tree with handmade ornaments made by  him ( of course with a little help from me). We used red card stock but you can use any color you like. We used 4 inch squares for the cones and 3 inch circle for base. 
You can choose the size of the square card stock for the cone based on the size of tree topper you want to make.
Supplies : - 4 inch square card-stock ( 20 nos.)- 3 inch circle for base ( 2 nos.)- Glue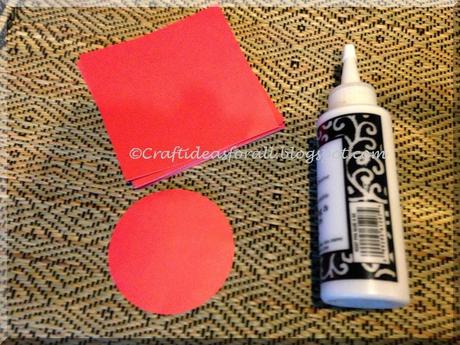 Follow the following steps for making the  tree topper :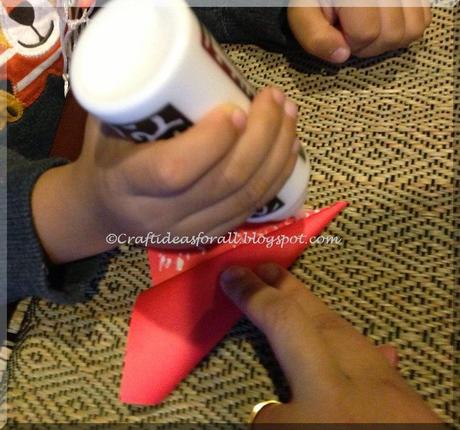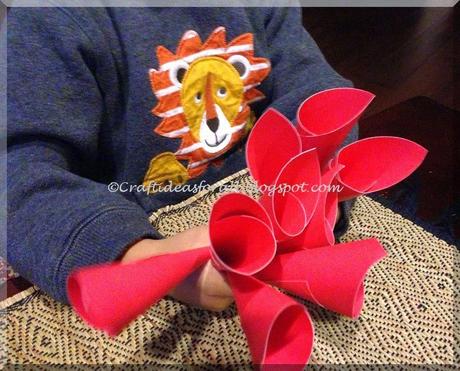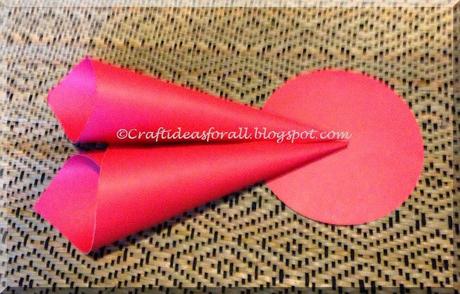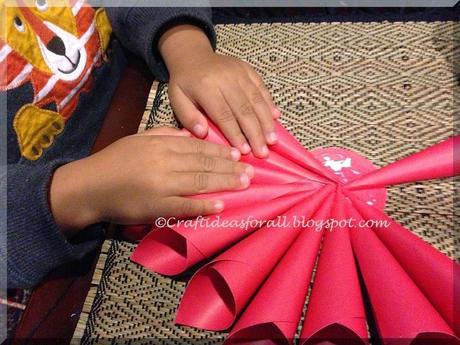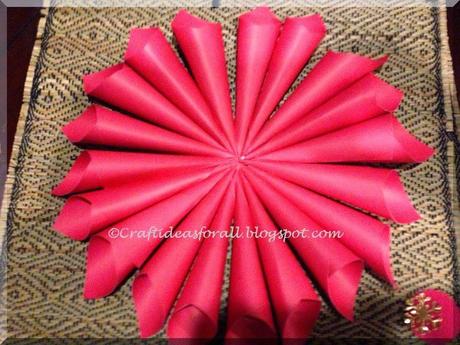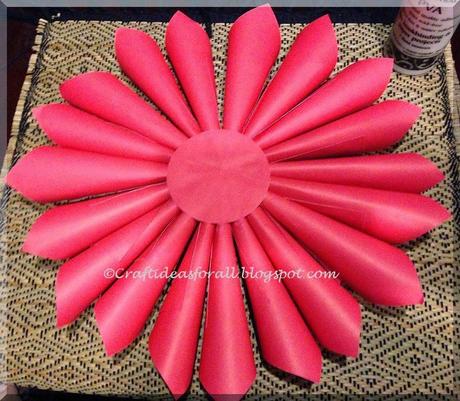 Here is our Christmas Tree topper on our tree.  We added a punched snowflake in the center. You can also use buttons or rhinestones. You can also add a loop in the back and use it as a decoration  in kids room.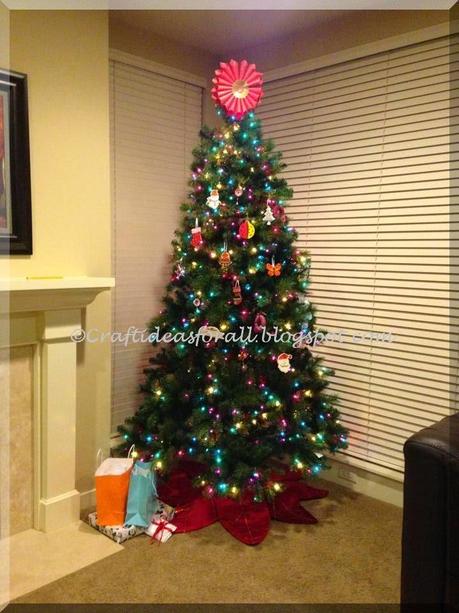 My son was very happy after making this and kept telling everyone he made the tree topper. He still remembers the tree topper and told me yesterday we need to get our Christmas tree out and decorate it with all the ornaments and topper we made last year.  
Time to make some more holiday crafts  and wonderful memories to be cherished for years to come. Happy Holiday Crafting to all of you !