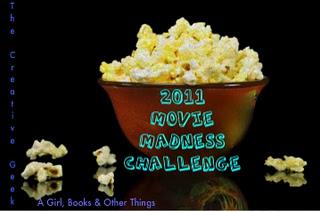 All right! The 2011 Movie Madness Challenge is hosted by me (here at A Girl, Books and Other Things) and by Kylie @ The Talking Teacup, and the aim is to watch 100 or more movies in one year and, with the year almost over I thought it was time for another round up.
Up until last month, I had seen over 150 movies and TV shows! I couldn't believe it, mostly because I had never really paid much attention to the amount of time I spend watching movies.
Anyway, to celebrate the fact I accomplished the feat - and hopefully you have too! - I'm going to give you a list of the... movies I always leave on when they are on TV!
I think we all have movies like that, that you have seen so many times but still enjoy so whenever you happen to catch them on TV, and even if you come in right at the middle of it, you have to stay and finish watching. And here are some of mine:
Mean Girls 

 I don't know how many times I have seen this movie just this year alone. I love it. I love Rachel McAdams being so evil but fabulous. And I even like Lindsay Lohan in this movie, even though I haven't liked any of her movies that came after - did Freaky Friday came after this one? because that one I liked! - anyway. It's just one of those movies. Plus, who would have known seeing Amanda Seyfried playing dumb is just plain fun.
Enchanted

I have a love affair with this movie, I find it so comforting and fun, and I just love how playful it is. It's my ultimate feel good movie. Plus, I think it's the movie I've seen the most on cinemas - I went, like, four times when it first opened, and I loved every single time. Oh, and the musical numbers! I love me some big, old fashioned music and dance moments!!
Remember the Titans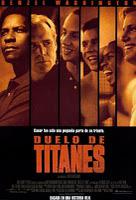 This one is one of the few movies everyone in my family agrees that they love. We all sit together and watch it whenever it's on TV. And we have been known to just put the DVD in whenever we get tired of commercial breaks while we are watching the movie. I don't generally like the sports, triumph of the spirit movies, but I like the Titans. Plus, a teeny tiny Hayden Panettiere was so cute, as was Ryan Gosling
Every After & Never Been Kissed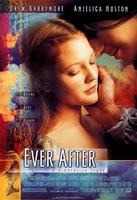 Both movies starring Drew Barrymore are big comfort movies for me. Ever After I love because it's a Cinderella retelling and I love those. Plus is well done and funny. And I love Never Been Kissed because it's so unreal, the kind of thing it only works on a movie, which is awesome. Plus, it has Michael Vartan, whom back then I thought was really cute.
The Holiday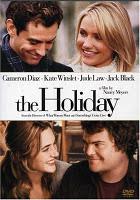 I love Kate Winslet in this movie and I even like Jack Black in this movie. They are the whole reason why I love this movie and while I watch it every time it's on TV, even if it's kind of Christmas movie and we are in the middle of July! Plus, I love the whole subplot with the Hollywood writer Agnes (Kate Winslet's character) befriends, I think it's my favorite story. I even tolerate Cameron Diaz and Jude Law, even though neither are favorites of mine.
And there you have it, some of the movies I always leave on when they are on TV. Others include... Casper, Clueless, Where the Heart Is, Princess Diaries, Legally Blond, and In Her Shoes.
What about you? Any movies you can't walk away from? (even if you're not doing the challenge, leave a comment!). If you're doing the challenge and decide to do an update, link us up to it.