Indie Taliskers aren't exactly rare, but they aren't exactly plentiful either, so when this 2009 Old Particular Talisker 8 Years popped up at K&L I jumped on it immediately. Then I did what all obsessive whisky nerds do and hoarded it "just in case" I needed it for something. That something came in the form of a Pandemic which brought about an opportunity to try the OB Talisker 8 via a sample swap.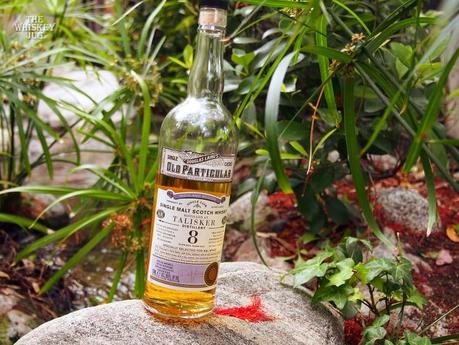 In a head-to-head I'm going to tell you right now… I liked this more. Not by a monumental amount, but enough to feel a wee bit smug about having picked this up for about $60 ($66 after tax) vs the $120+ the OB, 2020 Limited Edition 8 yo, was going for.
I know this is sold out at K&L long ago, but think of this as a gentle reminder that just because it's young, doesn't automatically mean it's bad, just different. So keep an eye out for future IB releases that fall in line with the specs on this Old Particular Talisker 8 Years.
Now. Let's get to drinkin' and see what this little Tali is all about.
---
2009 Old Particular Talisker 8 Years – Details and Tasting Notes
Whiskey Details
Cask Strength | Non-Chill Filtered | Natural Color
Style: Single Malt (Scotch)
Region: Islands, Scotland
Distiller: Talisker
Bottler: Douglas Laing
Bottled For: K&L
Mash Bill: 100% Malted Barley
Cask: Refill Hoggie
Age: 8 years (09-18)
ABV: 59.5%
Barrel: DL12719
Bottles: 295
2009 Old Particular Talisker 8 Years Price: $60
Related Whiskey
Talisker 10
Talisker Select Reserve Game Of Thrones House Greyjoy
Talisker Distiller's Edition 2015
1979 Cadenhead's Talisker 18 Years
Talisker 35 Years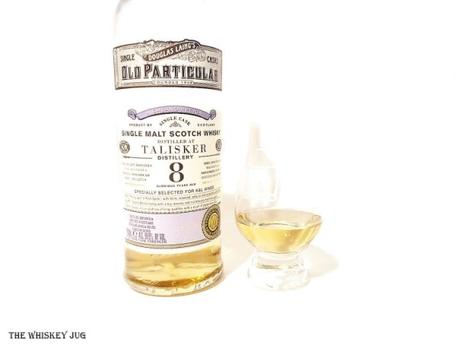 "Anyone familiar with Talisker understands its role in the pantheon of Scotland's greatest distilleries. Located on the Isle of Skye, a rugged and remote locate battered by the wind and sea, the malt produced at Talisker has always captured the imagination of whisky drinkers with its maritime flavors of salt, smoke, oil, and peat." – K&L
2009 Old Particular Talisker 8 Years Tasting Notes
EYE
Golden straw
NOSE
Smoked pastries, peat, vanilla, minerality, dried apples and some maritime notes.
Elegant, crisp, delicate yet not spineless. This has a solid aroma that delivers with each sniff.
PALATE
Smoked spices, peat, fresh pastries, vanilla, minerality, dried apples and some iodine heavy maritime notes.
A bit spicer her and carries a bit more maritime notes but, painting with broad strokes, it's similar and that's a good thing in this case.
FINISH
Long -> Peat, malty sweet, dried apples and a spirity note that kicks up more as it fades.
BALANCE, BODY & FEEL
Great balance, full-bodied, oily feel.
---
2009 Old Particular Talisker 8 Years – Overall Thoughts and Score
It's a solid, tasty, and completely enjoyable malt. Whiskies like this are exactly why , if I had the money and space, I'd buy at least 3 of everything. I'd love to have another bottle or two of this in reserve to share with friends, make cocktails with or just enjoy on a summer night. It's not incredibly deep, but it is a nice sipping whisky.
Adding some water to the 2009 Old Particular Talisker 8 Years brings out a bit more maritime and vanilla frosting notes on the nose and the palate gets more minerally and more silken making this a tad more interesting. It's not an "impressive" whisky, but it is a fun whisky, a good whisky, a drinking whisky, a mixing whisky, a whisky whisky. And that's never a bad bottle to have around.
SCORE: 3/5
   (above average, worth checking out  ~  B- | 80-82)
2009 Old Particular Talisker 8 Years Review
$60
Overall
3
Nose

(3)

Palate

(3)

Finish

(3)

BBF

(3)
Sending
User Review
0

(

0

votes)
Comments Rating
0

(

0

reviews)