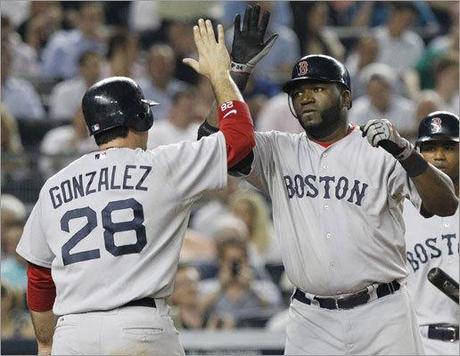 First blood drawn in the Bronx.
Jacoby Ellsbury and David Ortiz go deep. Jon Lester goes six innings, allowed eight hits and three runs, is rather shaky but gets win number eight.
Alex Rodriguez goes 0 for 5 and strikeout against Jonathan Papelbon to end it. Pap is once again a ninth inning adventure, as he allows a run and Slappy was the tying run. But he nails down his 200th save of his career.
The Red Sox are now tied with New York for the AL East lead. The Sox have taken six of the first seven meetings with the Yankees. Four straight wins now and Tim Wakefield tries to keep it going tomorrow night in The House The Taxpayers Built.