My son, who is a budding artist, and I went for a rainy day walk in a local park to gather content for his project.  These images were captured with only his cell phone's camera and are quite small with little detail, but they're still worthy of a just-shy-of-springtime post.
A delicate, droplet-soaked fairy skirt flower, in the palest of pinks.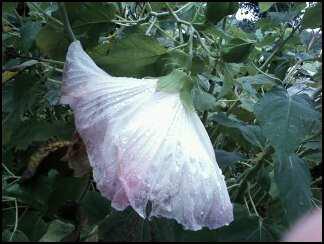 We came across this tree whose shapely trunk strikingly resembles
a human female torso extended in a balletic pose.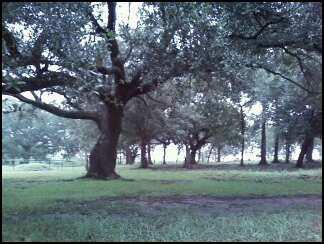 True to form from all angles, we now call it the Torso Tree.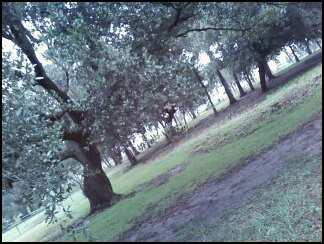 Time to fall at last onto the asphalt, stubborn old oak leaves…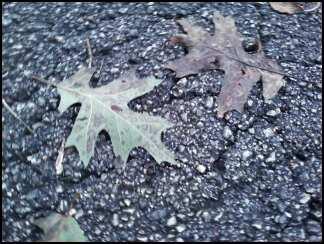 Spring is on the way.
I love nature walks.  A rainy day is the perfect excuse to take one.