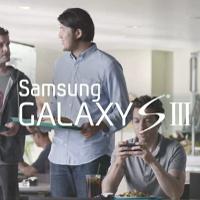 For those who still pondering how the performance of Samsung's latest flagship phone ,it's good to see two video ads of Galaxy S III. 
The first video focuses on how mobile phones SGS3 this would be a great / great. 
While in the second video featuring pop-up function that allows users to perform multi-tasking to a higher level, where watching movies and sending text messages at the same time. 
It is known that in America, Galaxy S III will be the biggest release of the Android phone with which the company will present at the fifth operator simultaneously.
via source