Hi All – here is a beautiful post from lovely Jessica who has recently married her soul mate! Congratulations to you and happy reading everyone – Love Cass xx
I'm still baffled on how a girl who never had wedding fantasies or princess dreams ended up with not one, but two full-scale weddings! I blame – and also whole heartedly thank – our parents. Moving to another country may also have had something to do with it. I can admit that. Yet, even one month later, my head is still spinning from the wedding preparations, stresses, celebrations, and maybe even the jetlag! So, when Cass approached me to write about my perspectives on wedding planning, I really didn't know where to begin.
Although I'm far from a wedding expert and in many instances, prefer being a guest than a bride, I can recognize that getting married is a major milestone in one's life. There is a lot of importance given to this special day, and with it comes a great deal of pressure, tension, and emotion (besides happiness, of course!). Often times, you will feel like you're walking on egg shells or that you're too paralyzed to make a final decision on anything. So, I thought the most useful topics I could write about are the main takeaways and insights I discovered along the way. I hope newly engaged couples can find this information useful, if not comforting: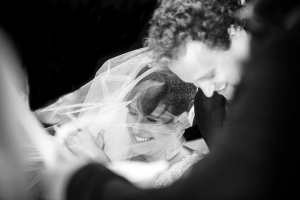 #1: Weddings are For the Parents as Much as They Are for the Couple
I want to open with this personal statement because it is so integral to the entire wedding experience. It can influence almost every facet of your wedding planning and wedding itself. For us, it was clear from the onset that our parents (especially my mom), wanted to give us a wedding party as a gift. For many parents, the wedding is a significant, momentous, and glorious gift that transcends any tangible price tag. Remember, your wedding symbolizes your love and union, but also the merging of your two families!
Even if your parents are not paying for the wedding, they likely have their own dreams and wishes for how the ceremony and party will look and feel. So, bring them into the fold when it comes to checking out vendors, running errands, browsing dresses, etc.. This will strengthen your bond, build mutual appreciation, and even if some fights ensue, you will be able to laugh at it later – together.
#2: Don't be a Judge; Respect Other Cultures & Wedding Traditions
This goes out to all the "mixed" couples – whether you come from different religious, cultural, racial, or national backgrounds. Even though my husband (Oded) and are both non-religious Jews, an American wedding is very different from an Israeli wedding. Remember to respect each other's traditions and not pass judgment. For example, Oded and his family viewed many of the American traditions (e.g., bouquet-throwing, wedding cake, best man and maid of honor, etc..) as somewhat humorous, superfluous, and overly formal in nature. On the other hand, my side of the family (myself included) perceived the "Israeli style" as sometimes being too informal – to the point of 'losing something.' For example, sending out thank you cards in Israel is virtually unheard of and guests only bring money (which they put in unmarked envelopes provided at the wedding welcoming table).
Don't make the wedding into a competition and don't force your customs or style on others. Try to work together as much as possible to come up with compromises. Incorporate bits and pieces from each, especially if you are having one wedding ceremony and reception – and above all, show respect (even if you don't end up including a custom into the celebration).
#3: Carve Out Time for Just You Two – You'll Need It!
This is why there is such a thing as a honeymoon. However, even if you don't have the money or time to take a long honeymoon, make sure to plan even a weekend getaway right after the event. For the New York wedding, we rented a motorcycle and drove to upstate NY along the Delaware River for some relaxation and beautiful Autumn scenery. It's just what we needed for some time to calm down, reflect, and enjoy each other's company.
Even at the weddings, Oded and I needed some time to ourselves to breathe and briefly step away from the intense energy of the event. When you are the center of attention and people from all different times and aspects of your lives are present in one place, you can definitely get overwhelmed. It's amazing and beautiful to feel so much love and it really can overpower you. Make sure you have a room to yourself for quietude and set up a table just for you in order to get that needed break while eating.
#4: Friendliness & An Easy Going Manner Will Get You So Much More in Return!
I'm sure nobody wants to be a bridezilla, but there can be moments where you lose your cool or don't pay enough attention to others simply because you are exhausted and can't focus. Try to keep an open mind and always treat others are you would want to be treated. Besides following this as a general moral code of conduct, I can promise you that you'll get so much more in return for your kindness.
In New York, I was much more involved in the planning since it was my turf and mostly my family and friends. Whether it was the DJ, florist, or venue coordinator, my mom and I were always friendly, warm, and easy going customers. We oftentimes chatted with the vendors about life stories and personal matters outside of the wedding planning and we had a great time with them! As a result, we made new friends, got great discounts, and truly high quality work. They even helped us out in areas beyond their expertise! Our florist ended up giving us the material for our chuppah, as well as excellent recommendations on where to stay for our weekend getaway. The venue gave us extra appetizers at no cost and offered to do the seating cards for free. The point is – when it comes to the wedding preparations, don't forget to treat people like human beings! You'll meet all kinds of people and you never know what great and unexpected possibilities lay ahead.
#5: There is No Such Thing As 'Perfect;' the Sooner You Realize This, the Better
This is likely the biggest point to remember and it might help to repeat it a few times (along with your families). Whether you have a specific style you want to achieve or you imagine tiny details and scenes in your head, be prepared for things to go awry. In both wedding ceremonies, the chuppah had some "technical difficulties" in the wind, people stepped on my dress (including Oded!), and we always managed to forget something the day of the wedding. It's OK! This is life and don't get caught up in these snafus. Take in all you can from your special day. After all, it ideally only happens once … ummmm twice for some us. But, hopefully with the same husband J
Jessica Jaffe enjoys writing about all kinds of subjects, from weddings to travel. Regardless, you will always find her with a freshly brewed coffee cup in hand! To read more about Jessica's wedding, check out her post about "Great Wedding Money Savers" @AllFrugal Ladies.