Today's single malt scotch review is the second oldest in this mini Ledaig run, but only just. I recently picked up this 1997 The Munros Ledaig 20 years from K&L on a suggestion from a friend and I'm incredibly happy I did for 2 reasons.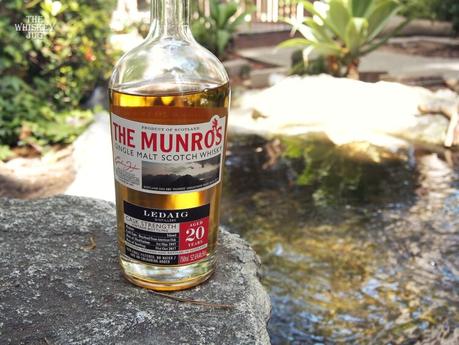 The first being, as you'll see, it's tasty. The second being that it's insanely priced at $100 for a 20 yo cask strength Ledaig. Combine those two and you have an insane value in the Scotch world.
1997 The Munros Ledaig 20 years Review: Details and Tasting Notes
In The Glasgow Whisky Company's Words:
"A fascinating Single Malt that encompasses the Islands style of whisky; but with an added layer of refinement, that's not often found. It's history dates back to 1798 when John Sinclair established Ledaig distillery on the Isle of Mull. However, you don't have to be a fan of peaty whisky to enjoy Ledaig; but if you are, you'll have found heaven."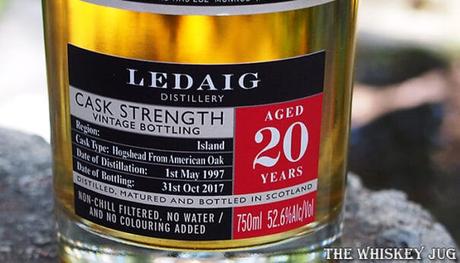 Details (price, mash bill, cask type, ABV, etc.)
Region: Islands, Scotland
Distiller: Tobermory
Bottler: The Glasgow Whisky Company
Mash Bill: 100% Malted Barley
Cask: ex-Bourbon Hogshead
Age: 20 Years (05-01-1997 / 10-31-2017)
ABV: 52.6%
Cask Strength | Non-Chill Filtered | Natural Color
Price: $100
Tasting Notes
EYE
Gold
NOSE
Vanilla dipped oatcakes and smoke. Notes of orchard fruit, cinnamon, banana chips, honey malt and a slight herbal quality.
PALATE
Smoked and honied orchard fruit. Malty, roasted nuts, banana and herbal with touches of tangerine and nutmeg.
FINISH
Long -> Vanilla frosting and smoked fruit.
BALANCE, BODY & FEEL
Great balance, full round body and a decadent oily feel.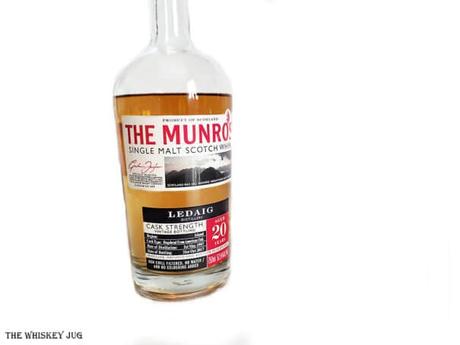 1997 The Munros Ledaig 20 years Review: Overall and Score
Aroma is dense and heavy with dessert and fruity sweet notes that get broken up by the heavy peat; Palate goes the same route but with more citrus and spice involved; Finish is like a fruit covered birthday cake near a campfire. This. Is. lovely.
This 1997 The Munros Ledaig 20 years is a nice and nuanced whisky that evolves and opens well. It fully captures the rich beauty of Ledaig (Tobermory) and snagging it for that price was a smoked charry on the top.
SCORE: 4/5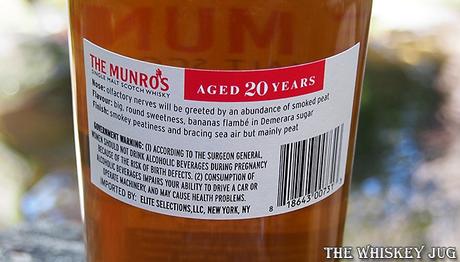 1997 The Munros Ledaig 20 years Review
$100
Overall
4
Nose

(4)

Palate

(4)

Finish

(4)

BBF

(4)
Sending
User Review
0

(

0

votes)
Comments Rating
0

(

0

reviews)

1997 The Munros Ledaig 20 years Review Summary
This is a beautiful whisky that shows exactly what good, old, Ledaig can taste like. It's nuanced without being light and a splash of water really makes it sing. I wish I had the funds to buy a case!
'''