Today's peaty single malt review is the 1997 Dram Collection Ledaig 17 Years which is a German bottler. I got this bottle from a UK store for the second Malt Nuts Ledaig Tasting I attended. What a novel thing that all feels like now; easily, and economically, buying whisky from overseas and gathering in groups to taste and discuss it. Ah the good old days.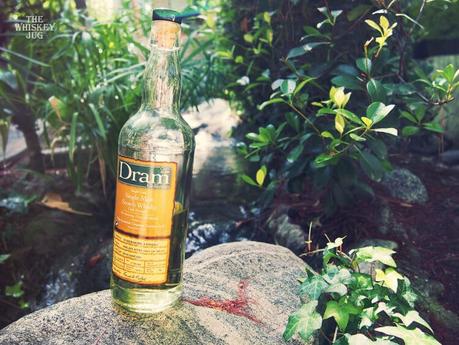 I don't know about you, but I've had about all the "winning" I can take and would love to get back to those days. And speaking of those days, that night this whisky opened a bit weird and has stayed a bit weird since then.
With the lockdown and social distancing still in place I decided there's no better time than now to kill off open bottles and take a stroll down memory lane.
1997 Dram Collection Ledaig 17 Years Review: Details and Tasting Notes
In The Scottish Liqueur Centre Ltd.'s Words:
N/A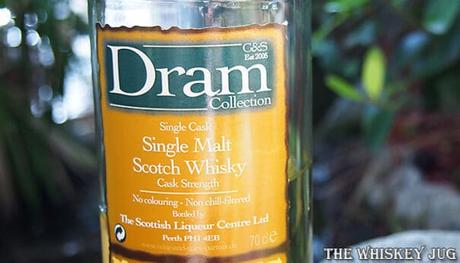 Details (price, mash bill, cask type, ABV, etc.)
Region: Islands, Scotland
Distiller: Tobermory
Bottled By: The Scottish Liqueur Centre Ltd.
Mash Bill: 100% Malted Barley
Cask: Hogshead
Age: 17 Years (10-01-1997 / 03-23-2015)
ABV: 50.9%
Cask Strength | Non-Chill Filtered | Natural Color
Cask: 643078
Bottle: 14
Price: NA – Auction, Specialty Store or Private Seller (~$70 when purchased)
Tasting Notes
EYE
Pale straw
NOSE
Waxy smoky banana taffy with bits of vanilla, minerality, caramel, orchard fruit and touches of Lemon Heads and herbal spice.
PALATE
Smoked banana pudding and some dried orchard fruit, buttery pastries, spice, lemon peels, vanilla fondant and some wax.
FINISH
Medium -> Smoke and waxy banana taffy.
BALANCE, BODY & FEEL
Ok balance, medium body and a waxy feel.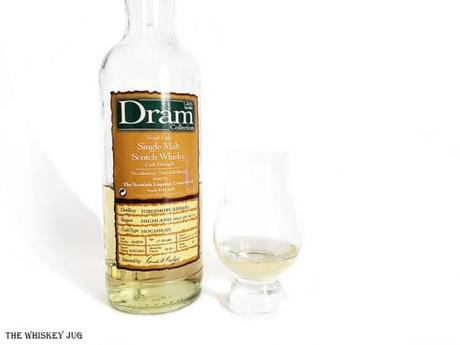 1997 Dram Collection Ledaig 17 Years Review: Overall and Score
Aroma is sweet and smoky and oddly light, almost gutless with a fruitiness that keeps punching up; Palate hits a waxier profile but continues down the same light fruity path; Finish is mostly banana with a touch of smoke. It's ok, I'm not loving it.
There is a "mid-level" dessert quality to it and it comes off feeling a tad artificial. Adding some water to the 1997 Dram Collection Ledaig 17 Years brings out a slight salty vegetal note on the aroma and pushes the banana-lead fruit on the palate and a clay-like minerality expands across everything. This must have been in a worn-out Hoggie to come out like this after 17 years.
SCORE: 2.5/5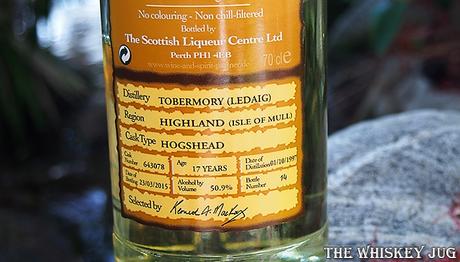 1997 Dram Collection Ledaig 17 Years Review
$NA
Overall
2.5
Nose

(2.5)

Palate

(2.5)

Finish

(2.5)

BBF

(2.5)
Sending
User Review
0

(

0

votes)
Comments Rating
0

(

0

reviews)

1997 Dram Collection Ledaig 17 Years Review Summary
It feels like this came from a worn out hogshead with how light and minerally this is. It's like it aged 5 or 6 years and then stopped.
'''