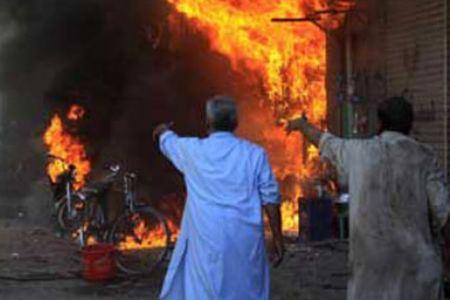 Suicide attack outside a mosque in Hangu has claimed 19 lives and injured at least 45 people. Some of the injured are in critical condition. According to details a suicide bomber struck in a crowded market (Pat Bazaar) outside a mosque in Khyber Pukhtunkhwa region of Pakistan.
Hangu is few kilometer from Parachinar which is known for sectarian clashes between Shiite and Sunni muslims. Region has considerable population of Shiite muslims. Most of the dead are Sunni worshippers who were coming out of a mosque after Friday prayers.
Sectarian violance has escalated and has engulfed most of Pakistan. In a similar sectarian attack 86 Shiite muslims lost their lives in Quetta few weeks ago.