Last Updated on by Jeremy
Disclaimers: Living the Dream uses demographic data, email opt-ins, display advertising, and affiliate links to operate this site. Please review our Terms and Conditions for more information. Listed prices and attraction details may have changed since our visit and initial publication.
Not being able to travel is rough. We get it. There is nothing fun about being stuck at home with no plans for the future.
To help things out, we're publishing a virtual trip series where we share 15 of our favorite photos from a previous trip and share some of the backstories behind the images.
For our seventh entry, we're traveling to Iceland- a country we explored for ten days in 2016!
Virtual Tour of Iceland - 15 of Our Favorite Iceland Photos
Leif Eriksson Statue at Hallgrimskirkja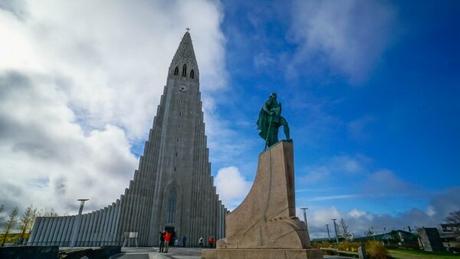 The church Hallgrimskirkja in Reykjavik is often a must-visit for tourists for its architecture alone. This one rises high into the sky and is simply a design masterpiece. But when visiting this one, we were really struck by the statue of Leif Eriksson out front for being imposing on its own right. When you get closer to this one, you learn that the statue was a gift from the United States to Iceland in 1930 to commemorate the 1,000th anniversary of the Alþingi, the Icelandic Parliament, which occurred at Þingvellir just a few miles away (and is another must-stop for visitors). Wow!
Lunch at a Greenhouse Outside of Reykjavik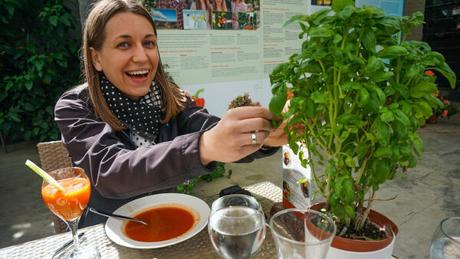 As far as Icelandic food is concerned, odds are good you would not think of tomato soup as being high on the list. But at Fridheimar Farm outside of Reykjavik, this is what you need to order. This farm is known for having a massive greenhouse on property and has a diehard following for their soup! In fact, we didn't realize this popularity until we arrived as they were completely booked despite being fairly remote. But fortune smiled upon us and there was a cancelation and we got to enjoy this wonderful meal in a very, very unique ambiance.
A Double Rainbow at Seljalandfoss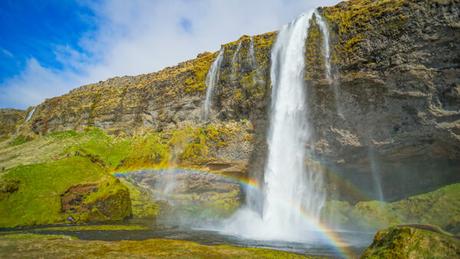 There are so many waterfalls in Iceland that you'll find yourself pulling off the ring road seemingly daily in order to check them all out. One of our absolute favorites is Seljalandfoss on the southern side of the island as it has some absolutely wonderful lighting on it in the mid-day sun. In fact, due to the spray of the falls we even got to see a double rainbow to go along with it!
Now That is Insulation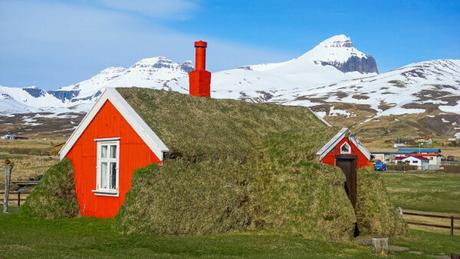 One of our biggest detours was to the village of Borgarfjordur Eystr i on the far east of Iceland in order to try our luck at seeing the puffins (more on those later). Reaching this village was a bit harrowing as it required a ~90 minute drive on an unpaved road full of decently sized rocks as well as a hug around a very precarious cliffside. When we got there we found yet another gorgeous village complete with what is our favorite house in all of Iceland. Talk about insulation!
Everyone Say Awww... It Is Puffin Time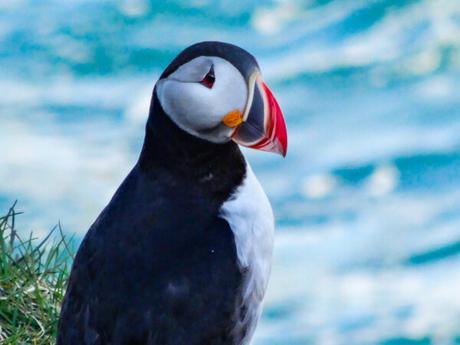 To finish this article, we circle back to Borgarfjordur Eystri for a share of our favorite animal from Iceland- the puffin! These little guys are only seen in a few spots around the country and were best viewed in the early morning or evening at their nesting grounds just outside of Borgarfjordur. As they are quite large in population here you will have many opportunities to see (and photograph) these beautiful birds, and this one happened to be a favorite shot from our visit!
Do you have a favorite photo from this tour of Iceland? Comment below to share! Also be sure to check back soon for another virtual tour from around the world!
Traveling Europe soon? Grab a Eurail pass or book your individual train tickets on Omio. Or, if you are looking to rent a car, check out Auto Europe. We use these services almost exclusively when exploring the continent!
Looking for more booking options? Check out the following services we use!
Check Out More Virtual Trips
Check Out Our Latest Posts