Let Secret Escape's Tom Valentine treat you to £15 hotel credit…
He must get this all the time, but I've always imagined Secret Escape's managing director, Tom Valentine to be a big, soft romantic.  When those tempting emails land in my inbox offering 50% off a 14 day Mediterranean cruise (with flights) or £400 off a luxury resort in Thailand, it's hard not to imagine what the man behind the bargains, is like. 
Signing off with the name "Tom Valentine" at the end of each Secret Escapes newsletter, he's almost asking us to jump to conclusions. 
With a name like that, you wouldn't expect any less from the simple minds of traveling lovebirds.  We just want to believe that someone was sent down from the heavens to deliver romantic breaks and weekend getaways.  Well, we think we may be right…..
I interviewed Mr. Valentine and refrained from Valentine's Day puns or Cupid related quips.  He thanked me with a £15 credit for all my readers (sign up to Secret Escapes now to receive free £15 credit).
The Secret Escapes MD didn't give too much away in this interview, but with words, I believe that sometimes, less is more.  And for the all important question (Q5), a simple "yes" did suffice. 
My Interview with Tom Valentine from Secret Escapes
As the offspring of two advertising professionals, Tom traveled a lot as a child, so you could stay that he started young.  He jokes about his Hogwarts-esque private school education, but after studying at Oxford University he counterbalances life's privileges by getting his hands dirty as a pot washer at a ski resort.  After a few e-commerce roles, he winds up at Secret Escapes, delivering discount travel to people like me.
Here's what he had to say:
Q1. What inspired you to start Secret Escapes? Was it your own love of travel and luxury hotels?
Yes and no.  My co-founders already worked in travel and introduced me to the success of this model in some other countries.  I was spending a lot of time traveling and so was spending lots of time in hotels, and the opportunity to make booking hotels actually fun was too much to pass up.
Q2. What is the best hotel you have stayed in?
My fiancee and I recently had an absolutely perfect weekend break at Down Hall in Hertfordshire, I'd recommend it in a second to anyone frazzled by a week at work. We also had rather a lot of fun using the Hotel Reykjavik Centrum as a base to explore Iceland.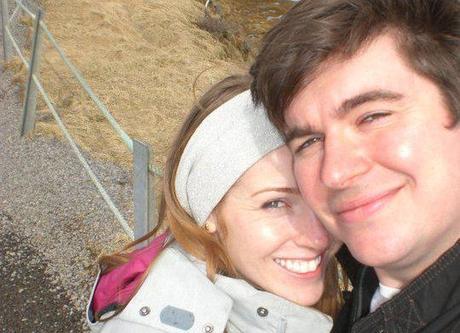 Tom with his fiancee, Jo, in Iceland
Q3. Have you had any bad hotel experiences?
I was a very claustrophobic child and once managed to lock myself in the emergency stairs of the Hilton Manly Beach for a couple of hours.  I was trying to avoid using the lift.
Q4. Where is your favorite travel destination in the world?
My family live in a village called Axmouth in Devon, and that's where I think of going when I'm sleepy. My fiancee and I did our early courting in New York, so that part of the world is very special to us. The Mill House Inn in East Hampton may be the best place in the world.
Q5. Secret Escapes has such a romantic theme to it – does this mean that you're a romantic?
Yes.
Q6. Tell us more about the advantages of signing up to Secret Escapes for those who don't know what it's all about…
Secret Escapes negotiates members-only deals on hand-picked luxury hotels. We guarantee the prices are the lowest you'll find anywhere online;  the plan being that we make a site where you'll only see great hotels, and you'll never need to do the boring price searching part of booking travel online again.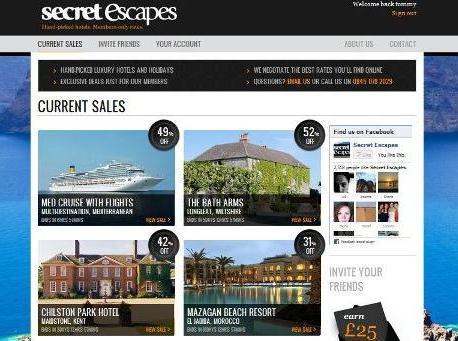 Sign up to Secret Escapes newsletters and get £15 free credit!