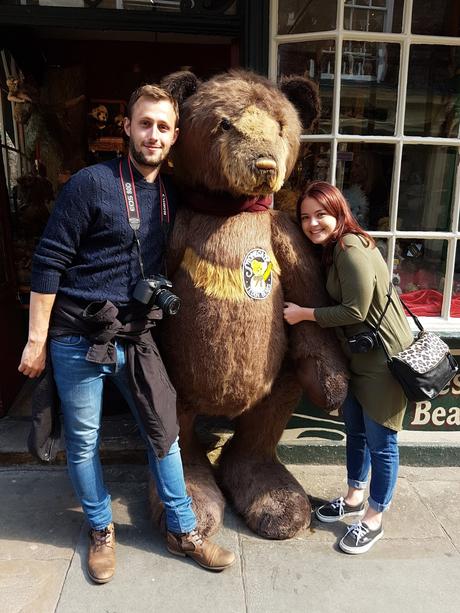 I know I keep banging on about it, I promise it'll be old news soon but I thought I would share 15 of my highlights from my camping trip to York.
Sitting outside in the Sun with a BBQ going next to you.
No TV - having to play board games and card games.
Learning new card games or trying to remember how to play them.
Tom got on really well with my Dad and step Mom - they LOVE him! My dad kept referring to him as his matey LOL.
Going on a 10 mile bike ride around York - Trying to use google maps to help us get around the right places and taking the wrong turnings almost every time.
Being cosy in the tent listening to the rain.
Not setting an alarm but waking up every morning between 7 and 8 because we were too hot in our sleeping bags.
Fishing - I went fishing with Tom to a near by fishery and caught more than 3 fish.
Sitting in my Dads trailer tent laughing until our belly's hurt and our eyes watered.
Only doing my fake tan once - As much as I moaned about how pale I was, it was pretty good not going to bed smelling like biscuits each night.
Not once using my hairdryer or straighteners. I took them with me, but they didn't get unpacked.
Silence - The only thing we could hear was the birds, ducks from the pond and occasionally people walking past our tent.
Everyone says hello or morning to each other - If you're sat outside your tent, people will walk past and ask you what you've done today. Tom had his fishing stuff outside the tent so people would stop and ask him what fish he caught.
The National Railway Museum - I didn't expect to enjoy this as much as I did but I loved it. I walked around reading everything I could because it was really interesting. They had so much to see!
Taking my Dad and step Mom to a tapas bar - they hadn't had Tapas before but they enjoyed it!