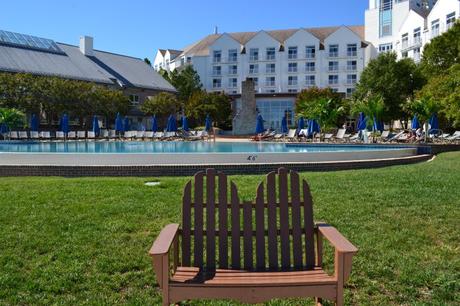 The Hyatt Regency Chesapeake Bay in Cambridge, Maryland, is just a hop, skip, and a jump away from the Baltimore/Washington area. Great getaway place for a weekend…or a full day.
This afternoon begins our university's spring break, and while I know some students and faculty will be taking a vacation during that week and perhaps even going somewhere exotic, others of us will not be going somewhere exciting. My spring break never falls at the same time as my children's break, so it's difficult to get away. Therefore, if you're like me, we must find ways to make the week special–so think about things you've wanted to do but haven't had time for due to busy schedules or not enough "me" time.
There are plenty of activities to keep you feeling as if you've gotten away, even if you haven't gone that far.
I've put together a list for you to help spark some creative ideas. Please let me know if you have any additional ones to share with all of us who are in the same boat. We'd love to hear from you!
Go get a facial, massage, or pedicure at a spa. Treat yourself to a little pampering and indulge just a little bit in a spa service of some sort. It's amazing what an hour away can do for the psyche…and the skin.
While I've never done it and some of my friends have, a spray tan will help you feel the glow without having to hurt your skin in a tanning bed.
Pick up that book you've been dying to read that you've heard so much about. It doesn't matter what genre it is—allow yourself to be taken away into the storyline.If you're struggling for suggestions, I've written three that you can get from Amazon or Barnes & Noble, and likewise, I keep a list of my favorite books I've read and recommend here on the blog. Just click here.
Catch up on some good flicks or TV series. If you love British history, Victoria on PBS was fantastic. I'm also enjoying 24 Legacy if you were a fan of the original 24 Series. These series require time, and this is a week when you've got some time to hunker down.

The Washington Street Pub in Easton, MD. Great place to have lunch or happy hour with some friends.

Go have lunch with someone you miss. Maybe you don't see her or him regularly…now is the time to catch up and enjoy something savory.
Whether the weather is warm or happens to be cold outside, visit your favorite city that's within driving distance. Day trips are THE BEST! Stroll the shops, grab a coffee, hot chocolate, or gelato, and sit and peruse a magazine.

Ladew Topiary Gardens in Monkton, Maryland – Great day trip!

Head to your local nursery and get inspired by some of the spring plantings, shrubbery, and decorations for your home. Get some ideas for flowers for the spring. Or, if you want a suggestion in the Pennsylvania area, go visit Longwood Gardens. It was a treat beyond measure.
Pick a museum you've wanted to visit and make it a plan to get there. Bring a friend or your mom. Make it fun. Eat in the cafe and talk about art.

The Hippodrome in Baltimore.

Organize an outing with your friends—go bowling, hit the driving range, grab some wine and paint some pottery, head to a book talk or poetry reading, or just get together for dinner and drinks. There are lots of things to do, you just have to check your area's calendar for some things that are scheduled.
See a show at a theatre, whether it's your local community theater or a larger one in your city. Broadway Across America comes to the Hippodrome in Baltimore, where we are blessed with many great shows. See what's coming to your area.
Do a "Kids Day Out" on the weekend. Ask your kids what they'd like to do for the day (within reason), and do it. Don't make excuses.
Plan your summer vacation. After all, it takes time to make time. We're planning on going back to Hilton Head with a stop in Charleston along the way for a few days. I know I need to get on that now, so it's a good time to plan for that REAL getaway.

Early evening on Hilton Head Island…planning the next vacation.
***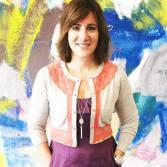 Stephanie Verni is Professor of Business Communication at Stevenson University and is the author of the newly released Inn Significant,Baseball Girl, and Beneath the Mimosa Tree. Along with her colleagues Leeanne Bell McManus and Chip Rouse, she is a co-author of Event Planning: Communicating Theory and Practice, published by Kendall-Hunt.  To visit Stephanie's Amazon Author page and see her books, click here.
Save
Save
Save
Save