The traditional architectural plans and blueprints are those drawn by hand or in cad software. What is true about them is that they are a little difficult to be completely understood or to know exactly  how the interior of your home will look like. For this reason developers and architects look for 3d artists and architectural rendering companies in order to create and be able to showcase photo-realistic representations of their projects.
In this opportunity we are sharing with you 13 captivating colored 3d floor plans that Goldman Renderings has developed for developers, real estate agencies and architects. The company has received different comments from its clients that this representations have been very useful to find new investors faster.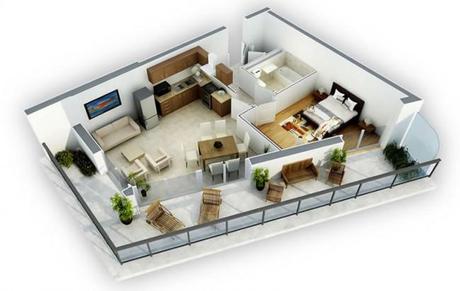 One of the e-mail messages came from a client that mentioned they sold 26 apartments on a total of 53 in less than 60 days, almost duplicated their sales in the same amount of days from previous projects. Architectural floor plans are without doubt another great tool for architectural and real estate marketing.