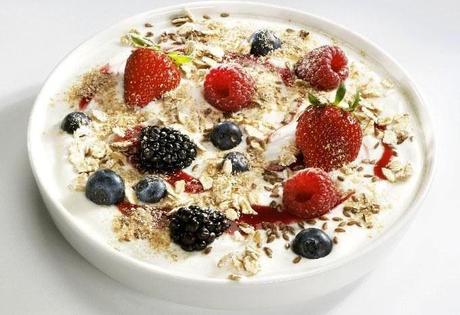 Increasing appetite can be tough and tricky situation for those who do not feel the craving for hunger or for the ones who find food non – appealing. There are many people who are struggling with several weight related problems. Since people tend to lose or gain enormous weight, they sometimes find food to be awful. There is no interest and taste that they can feel in food. This situation is often referred as decreased appetite or loss of appetite. There are several reasons behind this situation. However, it is  essential for individuals to recover from this condition. Extended loss of appetite can lead to weakness and reduction of vitamins and proteins. Hence, people should adopt some of the following ways that can create hunger pangs for people. These elements can create a feeling of tempt and appeal among such people. By introducing healthy and tasty foods in daily diet, people can overcome their "loss of appetite" problem.
11 Foods: For Increasing Hunger:
Oats: Balanced and healthy breakfast like oats kick-start metabolism and keeps the body active throughout the day. If the body is active then there will be increase in appetite automatically. People can consume oats at any point of time. It should be best consumed with milk.
Fruits: Fruits like bananas, apples, papaya are considered as good options for healthy breakfast. They are easy to digest and increase the hunger. People who do not find interest in consuming fruits can go in for fruit custard as well. It is easy to prepare and tastes good at the same time.
Small Meals: Eating healthy, small, and frequent meals can help in increasing hunger. It is important to maintain a gap between meals. Avoid the intake of sugar coated biscuits and salty wafers. One can replace them with popcorns, pretzels, etc.
Organic Spices and Herbs: Those food items that are prepared with the help of herbs and spices smell good. Spices like asafoetida and carom also plays an important role in digestion.
Nuts: Nuts are full of protein and can be eaten anywhere, even when moving around. These have dietary fiber which helps in regular bowel movements and ease in digestion provided they are well chewed and eaten in small amounts. They are easy to carry and can be sprinkled over deserts, ice-cream etc.
Spreads: People can consume healthy spreads that can be readily availed from retail stores, malls or retail joints. Instead of consuming fatty spreads like mayonnaise, it is advisable to go for Peanut butter spread or cheese spread.
Fiber Enriched Diet: High fiber foods, such as pasta or brown rice should be used in moderation. These food items can be extremely filling and hence decrease your appetite. However, fiber plays vital role in normal body function, but it is best to eat such foods in moderation if the focus is mainly on increasing appetite.
Conclusion
Everyone should eat healthy and avoid oily diets to have better and safe life. By adopting good eating habits with the help of suggestions mentioned above, anyone can start enjoying food again.