Page3 SEO & Social Media Consultants
11 easy steps:
Blogging is the fast growing Internet activity from students to businesses.  The situation has lead to content revolution.  At the same time Google is consistently improving its search engine and related tools to provide quality search results to its users.   To make this situation more efficient, the bloggers who are the major contributors of online content and the prospective bloggers should follow a structured approach in Internet blogging.  I indicate below 11 easy steps to setup your first blog and kick start your blogging journey to extend quality content to online population.
(1)  Blog Subject Focus:
The very important step before you start your first blog is a decision on the focused subject of the blog and the utility value and benefit of visit to your visitors.  We need to keep in mind the visitor profile in regard to their age, gender, geography, and the competitiveness of the content that we can extend to them in face of vast content available across Internet.
(2)  SEO friendly WP Blog theme:
Theme is the carrier of valuable content you would be hosting.  You should select such a theme which offers user friendly navigation, which matches the attitude of your blog's focus subject and which is 'Google Search Engine' friendly.  Certain important considerations in deciding your blog theme:
Navigation
Presentation
Security
Reputation of the Theme provider
Popularity among bloggers
Compatibility with SEO practices
Preferably premium and paid blog theme as we would get committed support
Free from malicious code
It is preferable to go for external Google AdSense Plugin instead of an inbuilt AdSense compliant WP theme.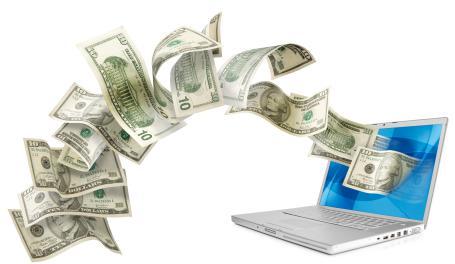 Following are certain links where you could explore for choice of WP themes for your proposed blog.  Always prefer WP themes from WordPress' website as you will get free, clean and secured themes suitable to various subject areas.
Elements-of-SEO
Topwpthemes
Wpsmash
(3)  Keyword(s):
The subject area of your blog and its content should be reflected in the very Site Name and Site Tagline of your Blog through a focus keyword embedded in both.  This amply clarifies the visitors about your blogs purpose and clarity to them as to what they could expect by visiting your blog.  For example the very word 'Blog' is a keyword.  'Internet' is a keyword.  Every dictionary word we use is a keyword.  Keyword can be one single word or a phrase that consist several words.  Keyword phrases which contain several words are more popular than single word based keywords.  For example for the keyword 'Business' the 'business to business' is a popular keyword having around 101 million Google searches per month.  You can find out the most popular keyword for your blog title, tagline or content using Google's External Keyword Tool.  For gaining blog popularity qualitative and original content with relevant keywords is most important.
(4)  Important considerations related to keyword usage:
(i)  Identify focus keyword for each and every blog post you submit:
Use the focus keyword in your (a) post title, (b) post URL (c) meta description (d) in Heading & sub-heading (e) in the first paragraph of post; and preferably (f) in the concluding paragraph of post.  This approach will notify the context and relevance of blog post to Google Search Engine.
(ii)  Keyword relevance and keyword density:
Never overuse keywords in your post just to get overly noticed by Google.  You should ensure keyword density to a maximum of 7%.  Anything beyond will bring negative popularity to your blog.  Content should be contextual to the title and beneficial to the visitor.
Use focus keyword in the Post Title, URL and Post Description as could be observed from the following image:

(5)  Blog content:
Should amply discuss the focus topic with the help of examples, references and wherever required with links to the external resources.  Ensure your content:
Is easily understandable to majority of visitors.
Uses relevant images which are tagged with alternate text and description.
Limited links to relevant posts in your blog.
Doesn't contain repetitive content.
Is not copied.
Acknowledges the source of content, if any, borrowed from Internet sources.
Doesn't violate copyright provisions.
Doesn't sound over critical, cursory, or sound negative when dealing with grievances, criticism and reporting.
Contains minimum 500 words.
(6)  Posts – salient points:
(i)  Description / Excerpt:  Create a meaningful summary of your post in 140 characters.  It should convey the visitors the (a) purpose (b) benefit of visit and (c) relevance to the focus keyword.  An impactful description will increase the hit rate CTR in Google results.
(ii)  Formatting of posts:
We find several blog posts in a much neglected formatting.  Structured and neatly formatted content makes reading more interesting.  It is similar to good dressing habits we follow.  When readers stay long on your blog pages they remember you well.  When you provide valuable and genuine content your readers will book mark your blog and visit again.  This would obviously increase your popularity and Google would rank you well accordingly.
(iii)  Post Headings:
The first important heading on the page should be the H1
Go for H2 for second level sub-headings.
For further sub-headings apply H3
(iv)  Periodicity of post submission:
Submit posts on varied topics related to blog subject.  Observe the trends, research on topics, and gather required information to be furnished in each post.  As a best practice you should prepare a list of topics and schedule posting.  If you are not going to update your blog every day, you should fix a topic posting every alternate day or twice in a week or on every week day like Monday or so.  This kind of disciplined approach will give you freedom and responsibility to gather related data and submit posts without fail.  Discipline is most important for popularity or ranking.  Compare a situation whether you would respect a or subscribe to a News Paper which doesn't print every day or a weekly or monthly which misses its dates.  Internet Blogs are no different to print media publications or content.
(v)  Comments:
Visitors are important.  Comments made by visitors are significant.  Comments convey involvement of visitors in your blog.  This is a good indication that your efforts are paying result.  You should value this and reply to all comments especially in the initial periods of your blog.  Consider negative comments as a constructive criticism and respond accordingly.  This is the best place through which you could seek inbound links from your visitors and equally reciprocate to them.
(7)  Plugins:
Plug-ins are a boon to blogs.  We have Plug-ins for every purpose like automatic tagging, keyword research, SEO, security enhancement, social media integration and Google Adsense.  Install and maintain required plug-ins to enhance Blog value and maintain it effectively.
(8)  Social Media integration:
Promote your blog postings through Twitter, Facebook and LinkedIn appropriately.  Create Google Profile and add Google Profile and Google +1 button to your blog.  These enhancements will create trust add value to your blog besides easy sharing across social media platforms and Internet communities.
(9)  Submission to Blog Directories:
Submission of your blog to blog directories is the first step of promotion.  There are hundreds of directories for this purpose.  However, you should submit your blog link to the following most important sources as a first step:
Click here to submit to Google Search Engine
Click here to submit to Technorati
Click here to submit to Indiblogger for Indian audience
Click here to submit to Dmoz
There are many more directories that you could explore to register your blog site.
(10)  Google Webmaster Account:
The next important step is creating Google Webmasters account.  Upon registration and submission of your Blog site to Google and claiming ownership of the same, you can check the performance of your blog w.r.t. number of visits to blog pages, number of clicks, keyword based traffic and several more traffic related metrics.
(11)  Security:
One of the important measures related to securing your blog is adding of plugin Exploit Scanner from WordPress.  With this plugin you can scan your blog for malicious codes and take necessary steps towards securing your blog from external attacks.
The above 11 easy steps are not exclusive.  There are many more steps that you could gradually introduce in enhancing the value of your blog and securing it.
Tags: 11 easy steps, bloggers, Blogging, Business, competitiveness, developing company, Facebook, geography, Google, Hyderabad, Internet, internet 2, internet activity, Internet Blog, internet blogging, malicious code, Online, page3 seo and social media, Page3 Social Media, quality content, quality search results, related tools, reputation, SEO, Social Media, social media consultants hyderabad, subject areas, subject focus, visitor profile, wordpress themes, wp
Page3 SEO & Social Media Consultants - We promote your online identity