There's nothing I love more than sparkle, as evidenced by my job. But that magpie tendency penetrates the other areas of my life too. So basically, I want everything to be metallic, sparkly, shiny or GLITTERY. Including Wedding Wednesday. Sure, glitter might be the chicken pox of the craft world (do kids still get chicken pox?) but it is so pretty. How could you not want to bedazzle everything in sight for your wedding! Don't do that though. choose carefully from a few of the best super sparkly projects for glitter weddings I've curated for you.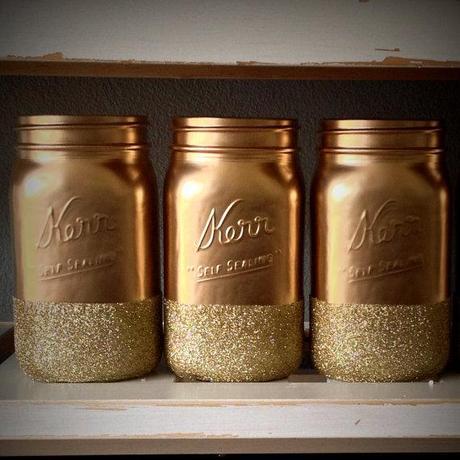 Obviously, sparkly mason jars are going to be on here. DIY them or pick them up from Twinkle Twinkle Lil' Jar on Etsy.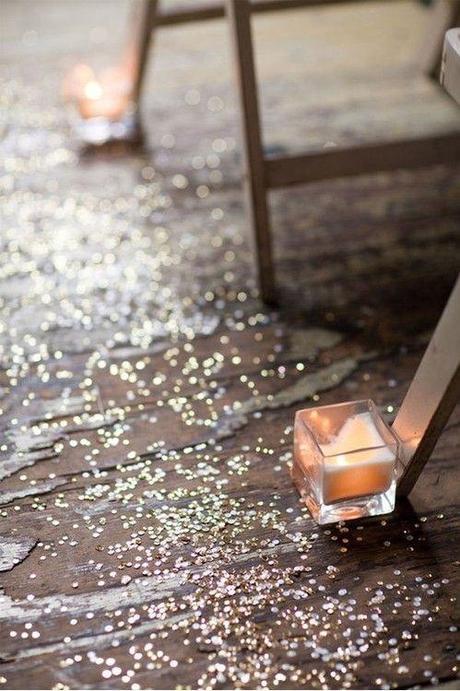 via Tumblr Abyss
Check with your venue before you even pin this, but this is an economical and FUN substitute for rose petals lining your walk down the aisle!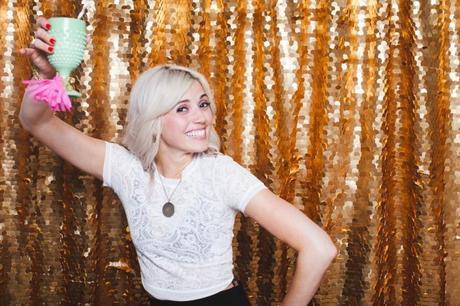 via Jenny Cookies
For a fun wedding photo booth backdrop, use "glitter" aka a sequined cloth backdrop.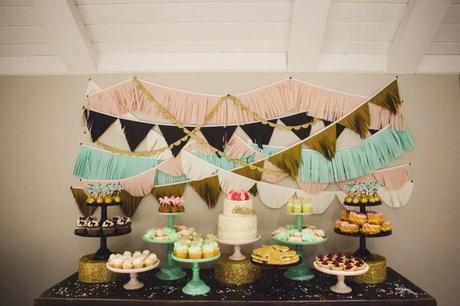 via Jenny Cookies
And add a dash (or more) of glitter to your entire dessert table. Use edible glitter, glittered foam disks to elevate cake dishes, and glitter cake toppers. Also glitter sprinkles, confetti, and a glitter garland for good measure.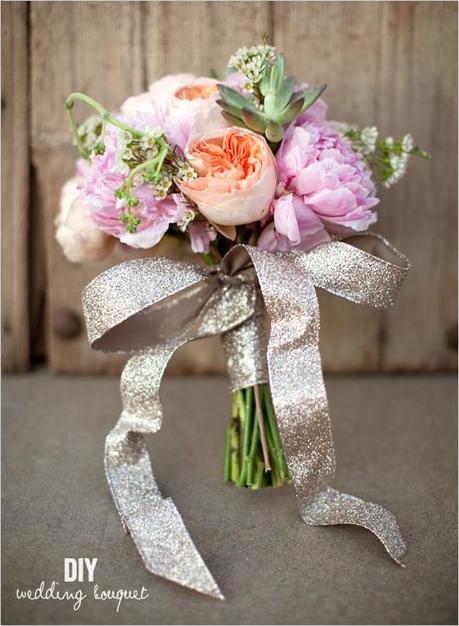 via Wedding Chicks
Not only is this bouquet gorgeous and glittery, it's a DIY! With the whole tutorial on Wedding Chicks.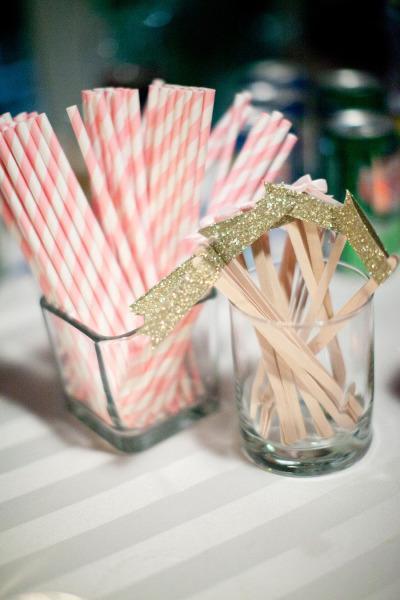 via Style Me Pretty
These adorable drink stirrers don't come with a DIY, but I've made glitter flags before using washi tape. Just fold tiny pieces of tape around bulk-ordered wooden stirrers, and cut a notch in the side. Bonus points if you pair with pretty striped straws.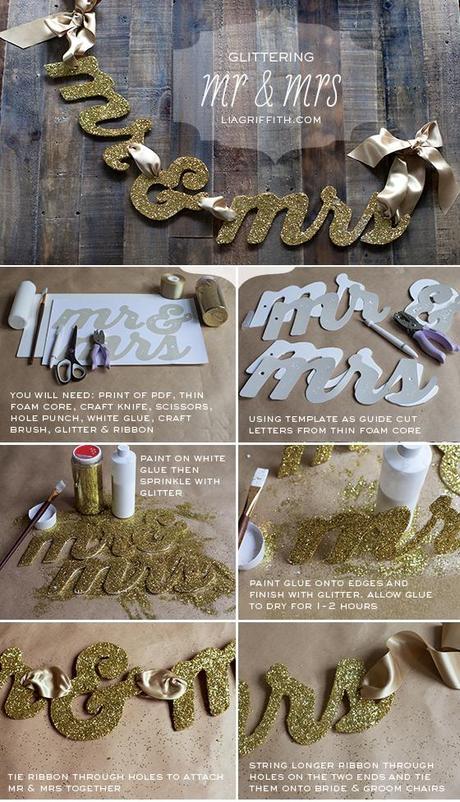 via Lia Griffith
Another fabulous DIY with details: this sparkling gold glitter Mr. & Mrs. Chair sign! Click on the image for the tutorial.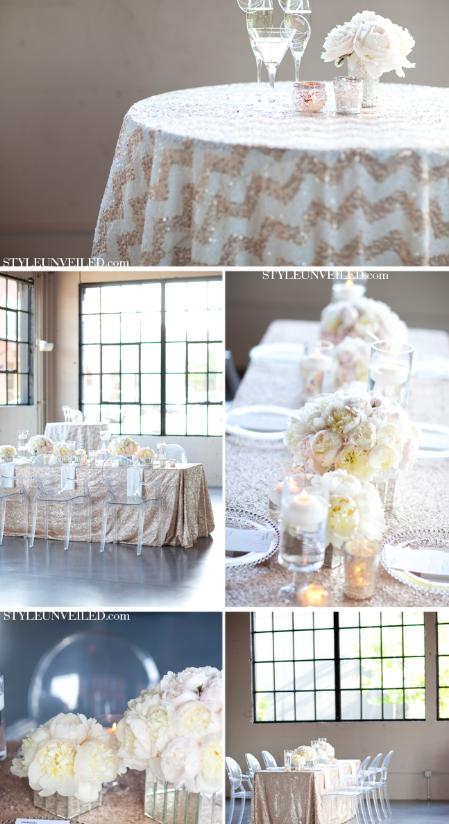 via Style Unveiled
Sequined table cloths out.the.wa.zoo. Now is when you start hoping/wishing/praying La Tavola serves your state.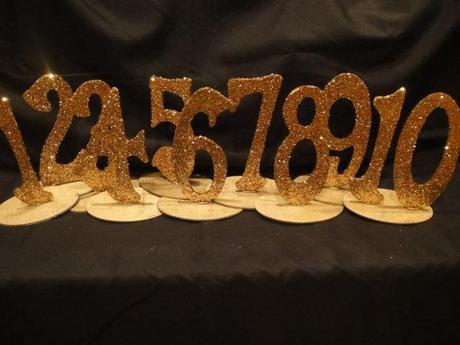 via SUEper Creations
If you can't swing glitter table cloths, why not glitter table numbers? DIY or buy!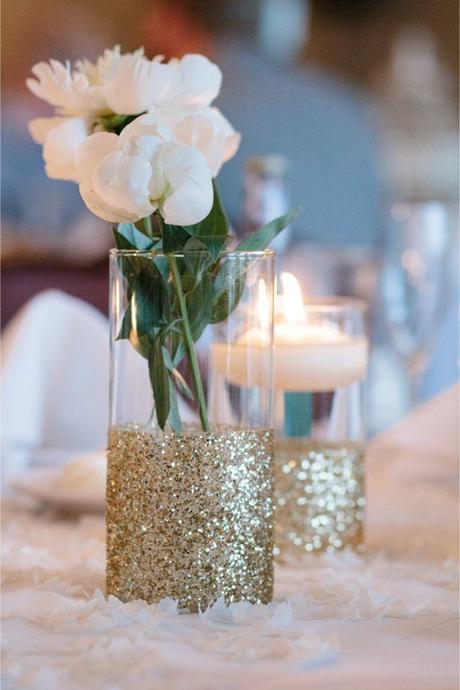 via Burnett's Boards
Another easy peasy idea for DIY flowers + glitter. Tape off the portion you want glittered, coat in mod podge using a foam brush, then roll in craft glitter. Repeat to your desired level of bling.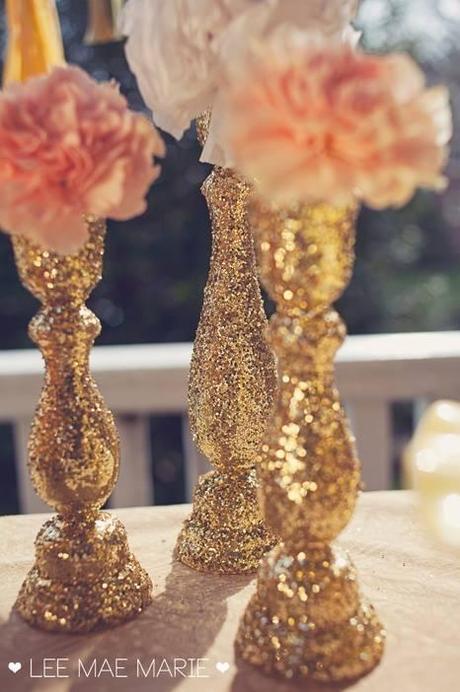 via Lee Mae Marie
Finally, I love this idea not just for weddings but for any party. Or life in general. Pick up a few cheap-o candlesticks (wait til a huge sale at Michael's/Joann and stack their ever present coupons) or check thrift stores & the dollar store. Again, coat in mod podge/craft glue and GLITTER! And, like the mason jars above, if you have reservations about your glittering ability, you can leave it to the pro's.
Your wedding is going to be so sparkly and fabulous. I take no credit for your vacuum and or washing machine.