10th Tribe:
Exclusive Beanies You Can't Live Without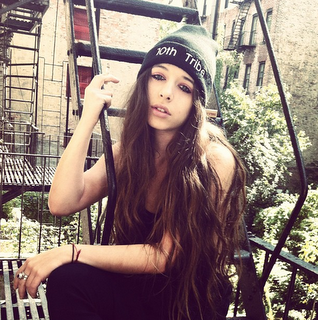 As you may remember, a few months ago I graced your eyes with a few promotional images and background info on the wonderful NYC brand: 10th Tribe. The brand is a particular favorite of mine and I have followed them from the very beginning, so when I received an email them the lovely Daniela of 10th Tribe letting me know about an exclusive sale for their amazing beanies happening on November 26th, I just had to post it on here to tell you all about it!
If you follow or are aware of the the likes of bloggers, Rony's Photobooth,I Hate Blonde and model Germaine DeNigris, or indeed live around the NYC area, you may have already seen a select few showing off their 10th Tribe beanies already. They're nothing less than hot if I'm honest, and are a perfect way to involve yourself in the tribe that everyone from America to Japan are dying to be a part of. The sale of said beanies is on November 26th from 2pm to 12am - that's only 10 hours - and the link for them will be displayed on 10th Tribe's Facebook page which you can find at the bottom of this post. Once the 10 hours are up, the beanies will be taken down, orders will no longer be taken and you will have lost your chance to own a 10th Tribe beanie forever. Don't let that happen!
The beanies have already caused a frenzy in New York with key celebrities, bloggers and close friends of 10th Tribe showing theirs off around the city, and more and more people have been begging for their own. Once this sale begins on Monday, 26th you can pretty much guarantee that orders are going to come in thick and fast, so make sure you're eagerly anticipating the link going live on Facebook at 2pm. This is an exclusive sale that you do not want to miss.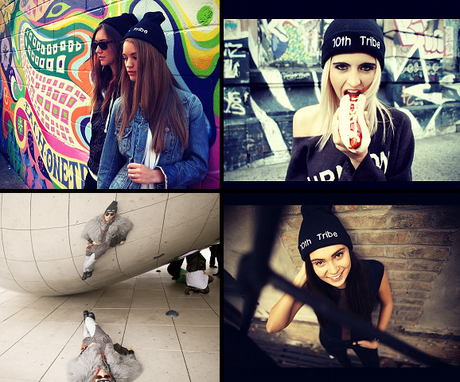 So what are you waiting for? Get following 10th Tribe on their social media platforms and Vita di Moda as well, as I will be keeping you informed on the run up and just before the link goes live!